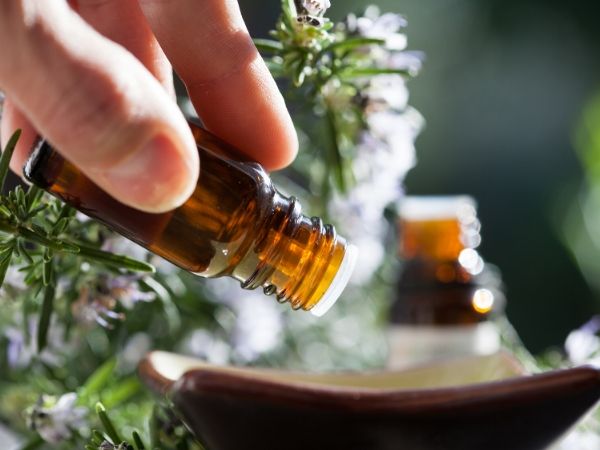 By Glory Benacka | June 7, 2018
Essential oils have become a billion dollar industry in the U.S., so chances are you've heard of them, seen them for sale or used them yourself. Using steam or pressure on liquid taken from certain plants produces a plant's "essence" which has a specific odor and flavor. Essential oils are used in perfumes, food flavorings, medicine and aromatherapy according to PubMed Health. If you're interested in learning about essential oils and their uses, Salina Public Library has many resources to assist inquiring minds.
This summer CLASS, Community Learning and Skill Sharing, is offering essential oil classes great for anyone with DIY leanings. Taking a class in person is perfect for hands-on learning under the guidance of an instructor experienced with essential oils. If you want to start from the very beginning of the process, instructor Mike Neustrom will be teaching Distilling Essential Oils 101 classes this summer at his Prairie Lavender Farm. There are two dates available Saturday, June 30, or Saturday, Aug. 11. The lavender farm is a beautiful place to spend a Saturday morning with friends and family. You'll get to see the distilling process first hand, learn from Mike and take home fresh lavender oil. Registration for this class is easy on salina.coursestorm.com or call CLASS staff at 785-825-4624, ext. 218.
After seeing how essential oils are made in during Distilling Essential Oil 101, instructor Heather Bell will show you how to use them in Essential Oils 101 (Thursday evening July 19, 6-7 p.m.) and Gardening with Essential Oils (Tuesday evening June 19, 6-7 p.m.). These quick and informative one-hour classes are a great way to introduce yourself to new and interesting ways to use essential oils. Heather always sends you home with samples to use at home too.
Looking for more ways to explore essential oils? The library also has a great collection of essential oil books available for check out: