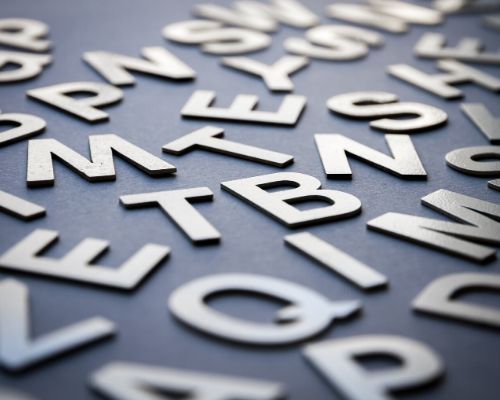 By Glory Benacka | Aug. 27, 2018
Sometimes while writing stories I'll play with an English word by entering it into a Korean dictionary to see how the word's meaning expands, contracts and sounds. One of my favorite Korean words, sa-dari (사다리) is a compound word that combines, sa (사) the number "4," and dari (다리) meaning "legs." Can you guess what "four legs" is in English? We use the
word "ladder" to describe our "four legs." In contrast, the English word ladder derives its meaning from words like "lean" and "slope" from the Western Germanic part of the language tree. I live for language nuggets like this. Dictionaries and foreign languages are one of my guilty pleasures. I love words! (If this sounds like you or someone you know, check out Bill Bryson's "The Mother Tongue" for humorous insights into English).
Words obviously have more than a recreational use for writers and nerds. They are also a tool that allows us to express ourselves, communicate with others and navigate the world. Learning other languages has a boatload of practical benefits in everyday life. You can explore further depths of the internet, gain an insider's perspective into different cultures and become better at understanding the immigrant experience to name a few. The world opens up when you are bilingual, whether you travel, work for an international business or even encounter foreign language tourists and immigrants at home. Studying foreign languages is also known to help you deepen your understanding of English or your native language.
There are quite a few foreign language resources available at Salina Public Library. If you prefer classroom style instruction, this fall's CLASS program is offering Beginning Spanish, Spanish Conversation Club and Chinese Language for beginners. Signing up with friends and family is a great way to get extra practice and help with homework! CLASSes are affordable and scholarships are available for students who need help, all materials are provided in class too (there are no expensive textbooks to worry about).
Did you know the library has a growing Spanish language book, audio and DVD collection available for kids and adults too? The Spanish language section is curated by Spanish-speaking library staff and is full of classic and contemporary items to check out.
Or if you prefer to go the self-study from home route, Mango Languages is an online language learning platform available through the Virtual Library. Mango Languages gives you access to learn and study 71 languages, including Spanish, English, German, Swedish, French, Chinese, Polish and more! Create a personal account that will help you keep track of your progress. A combination or use of all of our library language learning services is sure to help you gain fluency in no time. Practice makes perfect, happy wordsmithing!