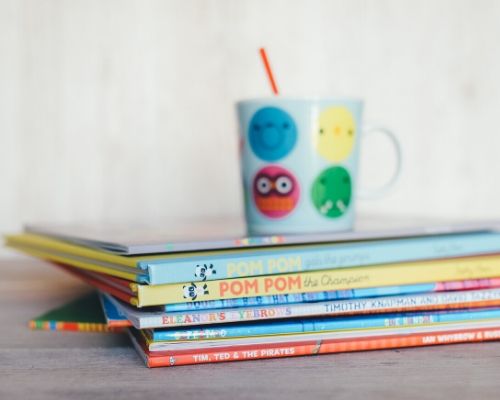 By Amy Adams | Sept. 4, 2018
School is back in session in Kansas, which means teachers and librarians across the state are handing out William Allen White Children's Book Awards lists! I loved these book lists when I was in school and tried my best to read them all. My son brought his home last week and let me know which books he was looking forward to reading — "Giant Squid" by Candace Fleming, "Pax" by Sara Pennypacker and "Animals by the Numbers: A Book of Infographics" by Steve Jenkins. I've already checked two out for him.
Named after a prominent Kansas journalist, the awards encourage the reading of engaging books from two age categories (grades 3-5 and 6-8). Children can then vote for their favorites, and the winners are honored. The library has the 2018-19 books on display and available for checkout in Youth Services.
Book lists, whether they are top 10 best sellers, another reader's personal favorites or award finalists, can be good tools for introducing readers to books they may have overlooked. Here is another one to help guide you when looking for books for young readers.
August's Top 10 Picture Book Checkouts
"Last Stop on Market Street" by Matt de la Peña (Our 2018 Salina Reads children's book selection!)
"Old MacDonald Had a Boat" by Steve Goetz
"In the Past" by David Elliott
"Llama, Llama, Wakey-Wake" by Anna Dewdney
"A Giraffe and a Half" by Shel Silverstein
"Splat and the New Baby" by Rob Scotton
"Fight This Fire!" by Michael Anthony Steele
"Arthur's TV Trouble" by Marc Tolon Brown
"The Pancake Express" by Brandon Scott
"Night Night Dino-Snores" by Nicola Edwards
Closing thought: