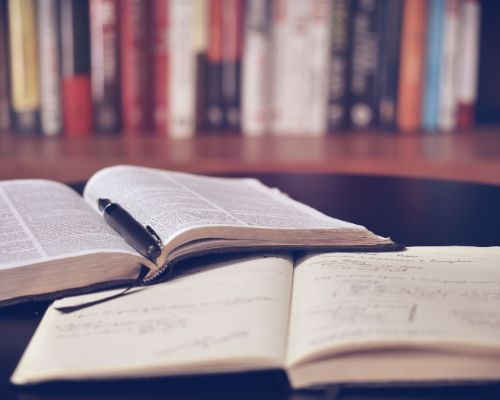 By Amy Adams | Oct. 8, 2018
We are halfway through 2018's Salina Reads! Have you read (or listened to, which I highly recommend) this year's selection "Born a Crime" by Trevor Noah? Or have you picked up one of this year's youth titles — "Last Stop on Market Street," a picture book by Matt De la Peña, or "One Crazy Summer," a chapter book by Rita Williams-Garcia?
"Born a Crime" paperbacks checked out 44 times in September, and that doesn't even count e-books or audiobooks. We've heard a lot of positive remarks about Noah's funny, yet moving, memoir about growing up in South Africa. But, some of you may still be wondering, "What is the point of a community-wide read, anyway?"
The important word to focus on here is "community." Salina Reads books are selected to encourage exploration of the themes in the story. Often times that can best be accomplished through discussion with others. Listening to other people's reactions and experiences, and sharing your own can broaden your understanding.
"The idea is that the city that opens the same book closes it in greater harmony." — Mary McGrory, The Washington Post
Though this is the halfway point for Salina Reads, there are still opportunities for you to join the discussion. The library's Monday Night Book Discussion will focus on "Born a Crime" at 7 p.m. tonight. Youth will discuss "One Crazy Summer" tomorrow at 6 p.m. Local historian Marie D. Johnson will present "The Lives of African Americans in Salina, Kansas, During Segregation" at 7 p.m. Thursday. And you can close Salina Reads out with a free showing of "Searching for Sugar Man" at 10 a.m. Saturday, Oct. 20 at the Salina Art Center Cinema.
Curious about what other books are popular in your community, right now? Here are nine other books with high September check-out rates:
"The President is Missing" by James Patterson

"In His Father's Footsteps" by Danielle Steel
"The Orphan Keeper" by Camron Steve Wright
"Life in a Jar" by Jack Mayer
"Texas Ranger" by James Patterson
"Orphan Train" by Christina Baker Kline
"Pieces of Her" by Karin Slaughter
"The Great Alone" by Kristin Hannah
"Cottage by the Sea" by Debbie Macomber