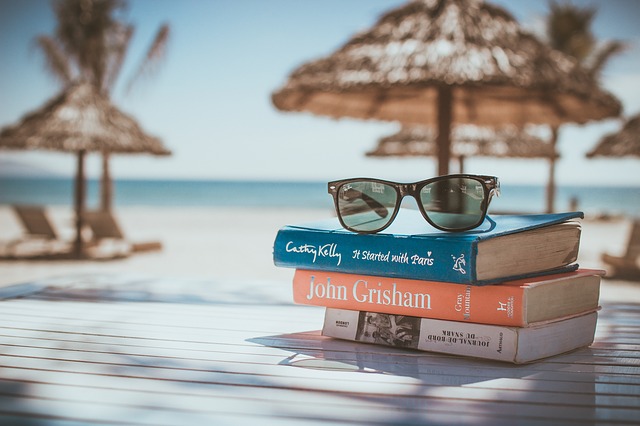 Ah, summer! When it finally warms up enough to wear flip flops, you know vacations are not far behind. And when I say "vacation" I mean actually leaving your couch and getting out of town. Getting away from your usual routine does wonders for your outlook on life and has been proven to lower stress levels.
The good news is that you don't have to travel to remote locations on the other side of the globe to reap the benefits of a vacation. Exploring a neighboring town you've been meaning to visit, or staying with a relative in a neighboring state count, too. Taking the family to Disney World might be on your list, or taking a weekend trip to see the Omaha Zoo. There are so many wonderful places to see!
If a trip isn't in the cards this summer, take an armchair vacation by checking out videos to exotic locales, or by perusing well-illustrated travel books. Be sure to have a fruity iced drink at the ready!
Luckily, Salina Public Library has a large collection of travel books and DVDs encompassing everything from nearby sites to mountain towns in Tibet to inspire, amaze and destress you!
Kansas Travel
Driving Across Kansas: A Guide to I-70 (2017).  
The Kansas Guidebook 2: For Explorers (2017).
USA Travel
Frommer's Easyguide to Disney World, Universal and Orlando (2019).  
Around the World
Cruise Ports Caribbean: A Guide to Perfect Days on Shore (2018).