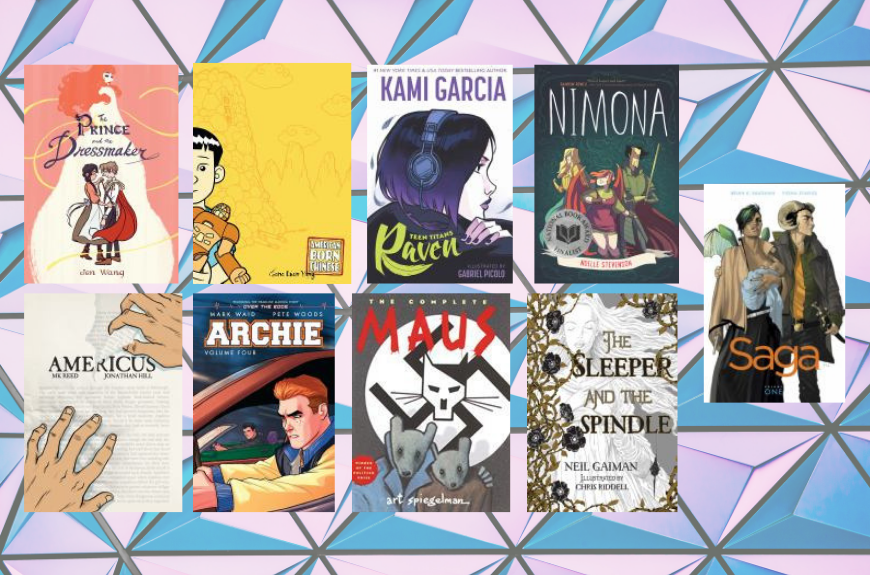 As the summer comes to an end, so too does my last semester of library school (at least for now). My favorite class this summer is on graphic novels. Graphic novels and comic books are unsung heroes in the literary world. Many believe they are only for kids and hold no literary value. Nothing could be further from the truth.
Graphic novels can turn reluctant readers into voracious bibliophiles. They can give inspiration to budding artists and give new life to age-old stories. Maybe once upon a time, graphic novels were considered fluff, but now they are both great works of art and great works of literature.
If you need proof of the value of graphic novels to the world of readers, you need look no further than our library. The collection in the adult section and the one in the youth department are both chock full of amazing titles that will leave you wondering why you hadn't given graphic novels a chance sooner.
The following are five titles from each collection that I recommend to anyone wanting to give graphic novels a chance.
Adult:
Youth:
This is a minute number of titles compared to all you will find in the graphic novel sections of the library. If you would rather read the ebook version of these titles, and many others, you can download the Hoopla app to your favorite device. Hoopla gives you access to hundreds of comic books and graphic novels, electronically, for free with your library card!
Honorable Mentions: (These are all in Youth Services)