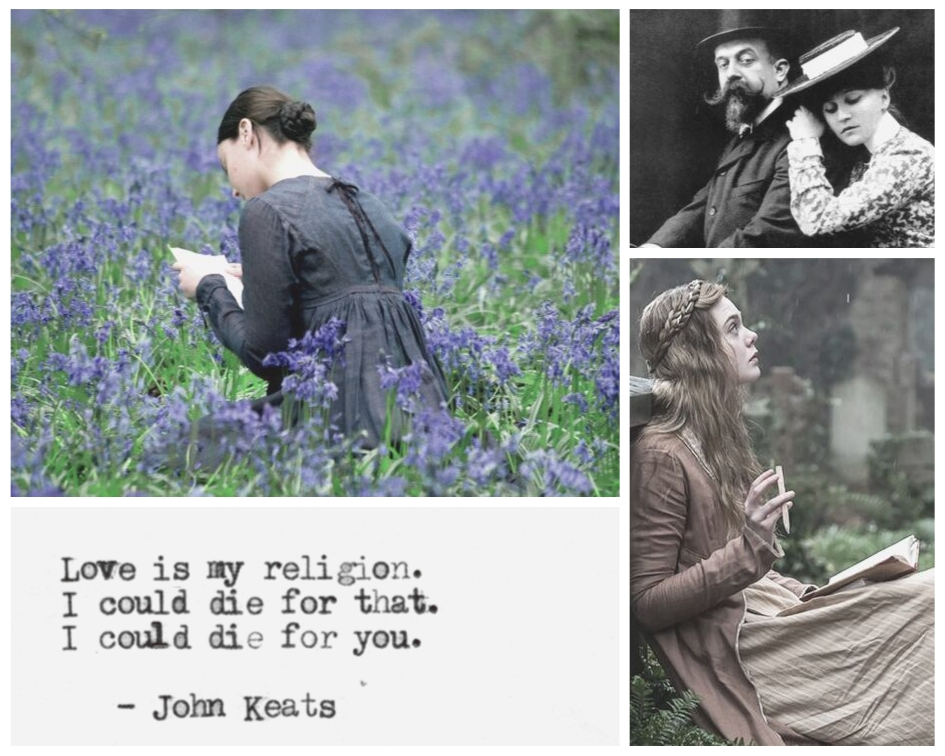 Where do good stories come from? So many are distilled from the curious lives of the writers who write them! Here are five historical biopics about authors connected to the 1800s and a shortlist of complimentary books to enjoy after you watch the movie.
Tolkien (2019) DVD
Explores the formative years of the renowned author's life as he finds friendship, courage and inspiration among a fellow group of writers and artists at school. Their brotherhood strengthens as they grow up and weather love and loss together, including the author's tumultuous courtship of his beloved Edith Bratt, until the outbreak of the First World War which threatens to tear their fellowship apart. All of these experiences would later inspire him to write his famous Middle-earth novels.
Tolkien Movie Complementary Reading:
Lord of the Rings
1. The Fellowship of the Ring
2. The Two Towers
3. The Return of the King
A brief guide to J.R.R. Tolkien: The Unauthorized Guide to the Author of The Hobbit and The Lord of the Rings by Nigel Cawthorne
With so many titles to keep track of, check out J.R.R. Tolkien's entire list novels and series via his Fantastic Fiction profile.
Colette (2018) DVD
After marrying 'Willy,' a successful Parisian writer, Colette is transplanted to the intellectual and artistic splendor of Paris. Willy convinces Colette to ghostwrite a semi-autobiographical novel about a witty and brazen country girl named Claudine, sparking a bestseller and a cultural sensation, inspiring additional Claudine novels. Colette's fight over creative ownership and gender roles drives her to overcome societal constraints, revolutionizing literature, fashion and sexual expression.
Colette Complimentary Reading:
The Complete Claudine by Colette
Gigi Chance Acquaintances by Colette
Belles Saisons: A Colette Scrapbook by Robert Phelps
Recollections by Colette
Mary Shelley (2017) DVD
The real-life story of Mary Shelley and the creation of her immortal monster is nearly as fantastical as her fiction. Raised by a renowned philosopher father in 18th-century London, Mary Wollstonecraft Godwin is a teenage dreamer determined to make her mark on the world when she meets the dashing and brilliant poet Percy Shelley. So begins a torrid, bohemian love affair marked by both passion and personal tragedy that will transform Mary and fuel the writing of her Gothic masterwork.
Mary Shelley Complimentary Reading:
Frankenstein by Mary Shelley
The Complete Poems of Percy Bysshe Shelley by Percy Bysshe Shelley
Romantic Outlaws: The Extraordinary Lives of Mary Wollstonecraft and Her daughter Mary Shelley by Charlotte Gordon
Hide Me Among the Graves by Tim Powers

The Invisible Woman (2013) DVD, Blu-Ray
Nelly, a happily-married mother and schoolteacher, is haunted by her past. Her memories, provoked by remorse and guilt, take us back in time to follow the story of her relationship with Charles Dickens with whom she discovered an exciting but fragile complicity. Based on the book by Claire Tomalin.
The Invisible Woman Complementary Reading:
Great Expectations by Charles Dickens
Charles Dickens: A Life by Claire Tomalin
The Invisible Woman: The Story of Nelly Ternan and Charles Dickens by Claire Tomalin
The Final Recollections of Charles Dickens: A Novel  by Thomas Hauser
Have you read all of Charles Dickens' novels? Check a comprehensive list of his published work at Fantastic Fiction profile.
Bright Star (2009) DVD
Nineteenth-century poet John Keats and the girl next door, Fanny Brawne, started out as unlikely lovers who were totally at odds with each other. However, when Brawne offers to help Keats nurse his seriously ill brother, the two soon became involved in an unstoppable romance that only his untimely death at age 25 could bring to a shattering end.
Bright Star Complimentary Reading:
The Complete Poems of John Keats by John Keats
The Roots of Romanticism by Sir Isaiah Berlin
Poems to Learn by Heart by Caroline Kennedy