What do you call a scary chicken?
A poultrygeist!
What do you call a hen who counts her own eggs?
A mathemachicken!
When our rooster, Franklin Roostervelt, took a peck at our granddaughter, she said she had a chicken bite which was much worse than the chigger bites her grandpa was complaining about.
September is National Chicken Month and Salina Public Library is your chicken information place! Should you want to build a coop and start your own flock, read any number of chicken picture books to your little ones or enjoy an omelet or chicken dinner, we have a book for that!
Starting off with "Storey's Guide to Raising Chickens", "Backyard Chickens" and "50 Do-It-Yourself Projects for Keeping Chickens" you'll find the answers to all the hows and whys to become a chicken farmer.  And be sure to check out "Extraordinary Chickens" for a look at some beautiful breeds beyond the Rhode Island Reds and Leghorns.  
Gathering eggs is one of my grandson's favorite things.  Since our hens are free-range, it's almost like an Easter egg hunt every day!  And did you know the Araucana and Ameraucana produce blue and green eggs? Once your hens start laying, start gathering up egg cartons because you'll soon be in the egg business.  And fresh eggs make the best angel food cakes. And lemon meringue pies. You might discover a whole new career! Cookbooks like "Chicken and Egg" and "A Bird in the Hand " will give you direction on what to do with all those eggs and the chickens who aren't pulling their weight.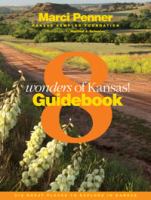 So maybe you'd just rather eat chicken than raise them or do the cooking.  We know Brookville Chicken is the go-to place for great fried chicken and all the trimmings.  But if you're up for a road trip and are really hungry, take a drive to Southeast Kansas. The "8 Wonders of Kansas Guidebook" has a whole page devoted to the fried chicken restaurants of Crawford County.  You can have your fill and decide for yourself which one should claim the top spot.
We all remember the story of Chicken Little. The picture books in Youth Services go way beyond that scared little chick.  Mary Jane Auch has a number of chicken-themed picture books in the J-P Bedtime & Stories. They include "Peeping Beauty," "The Buk Buk Buk Festival" and "The Plot Chickens." In that same section are "Chicken Talk" by Patricia MacLachlan and "Chicken Cheeks" by Michael Ian Black. Under the Animals/Nature section I found "Blue Chicken"  by Deborah Freedman and in the Holiday section "Chicken Sunday" by Patricia Polacco jumped out at me. So many books and all about chickens!!     
And of all my chickens, this one is my favorite. His name is Steel. They don't come any cuter!
Happy Chicken Month!