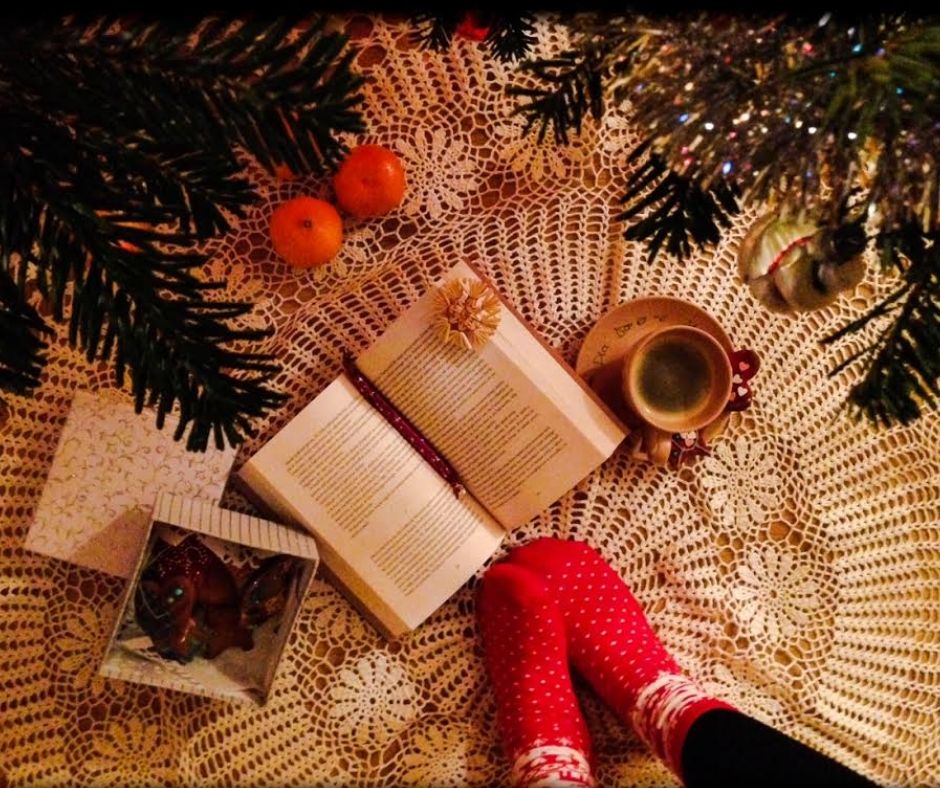 It's that time of the year; grab some hot chocolate and warm up with a good book to escape the chilly weather and hustle and bustle of the holidays. While Christmas music can be enchanting, a classic Christmas story can be just as magical and heartwarming. This holiday season, enjoy the splendor by getting wrapped up in one of these timeless stories. Here are some must read Christmas classics.
Fiction
While we could all read Dickens' "A Christmas Carol" and learn our annual lesson from Ebenezer Scrooge, I wanted to provide some alternatives for holiday reading that will fill you with just as much Christmas spirit. Here are some of my favorite holiday tales.
"The Lion, the Witch, and the Wardrobe" by C.S. Lewis
Go through the wardrobe and enter the wintery world of the White Witch. While the tale parallels the passion narrative instead of the nativity story, the battle to end the Hundred Years Winter will warm your heart.
"Little Women" by Louisa May Alcott


The March sisters will put a smile on your face anytime of year but the close ties o

f family ring true, especially during the moving Christmas scenes set in wintery Massachusetts. Check out the newest adaptation of this beloved classic when it hits theaters Christmas day
"The Life and Adventures of Santa Claus" by Frank Baum


As the author of "The Wonderful Wizard of Oz," Baum is definitely one to turn to if you are ready to get whisked away on an extraordinary adventure! This makes for a great family read this Christmas.

"The Adventure of the Blue Carbuncle" by Sir Arthur Conan Doyle
For you detective and mystery fans, take a trip to London during Christmas time In this classic Sherlock Holmes short story. A quick read, this one is great for an out-of-town car trip or plane ride this holiday season.

"The Greatest Gift" by Philip Van Doren Stern
The short story that inspired the film "It's a Wonderful Life," reminds us all to be thankful, not only during the holidays but for the life we were given.
Non-Fiction
Keeping with the classics, not all come in the form of a fictional tale. Here are a few of my favorite Christmas messages from the greats.
"Letters from Father Christmas" by J.R.R. Tolkien
In this collection of letters, Tolkien sweetly writes letters to his children, posing as Father Christmas between the years 1920 and 1942. Including illustrations from the author himself, this is a great glimpse into a family tradition of the Tolkiens.
"Christmas Memory" by Truman Capote
This famous work is an autobiographical short story about Capote's childhood. Set at Christmas time in the 1930s, it speaks to country life, friendship and giving even during difficult times.
"What Christmas is as We Grow Older" by Charles Dickens
Dickens became one of the main authorities for Christmas literature. In this essay, he epitomizes Victorian ideals of what Christmas should symbolize.
"A Letter from Santa Claus" by Mark Twain
True to Twain's writing, he adds dashes of humor to this sweet letter to his young daughter from "Santa.

"

"The Battle for Christmas" by Stephen Nissenbaum
This is a great read for any history fans or for anyone curious to know the history behind the holiday here in America. Beginning with the outlawing of the "excessive

"

holiday by the Puritans, Nissenbaum explains how the holiday was transformed during the 19th century into celebration it is today.
Poetry
If rhyme and verse help spark your Christmas spirit, check out these beautiful holiday poems.
"Amazing Peace" by Maya Angelou
Deeply moving, "Amazing Peace" is an inspirational piece to encourage peace for people of all faiths.
"Christmas Trees" by Robert Frost
Frost describes the beauty seen by a Vermont farmer in this seasonal poem.
"'Twas the Night Before Christmas" by Clement Clarke Moore
One of the most classic and beloved Christmas works, this is a 'must-read' while waiting for Santa right before bed.
Whether you're snuggled up with one of these classics or you're asking Santa for one of the hot new releases, take a little time during the busy holiday season and relax with a good book. For more seasonal book recommendations, follow our Instagram page @salinapubliclibrary or come visit one of our awesome librarians. To browse from home and place holds visit our website at salinapubliclibrary.org