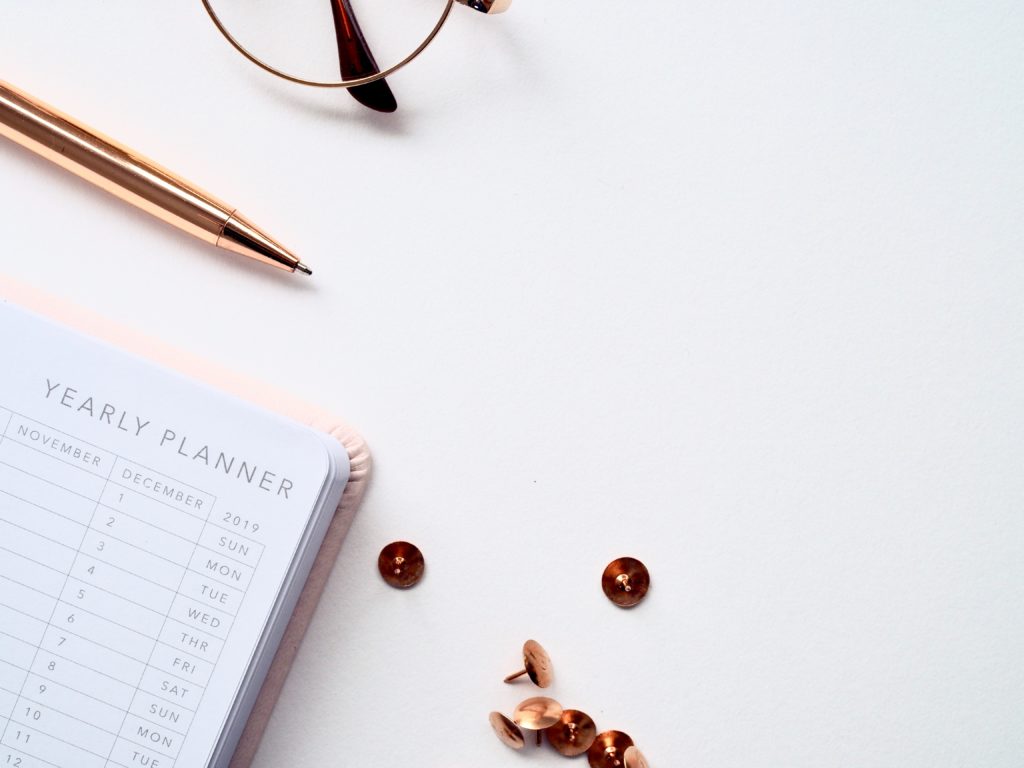 I've found new year's resolutions too limiting. There is rarely a silver bullet to achieve a broad goal like getting organized. In reality, it takes a combination of steps, activities and often times tasks unknown when the goal is set to reach the finish line. I decided a few years ago to start living by the adage, "What you focus on grows." Thusly, I choose a power word that encapsulates my New Year's resolution. My 2019 power word has been "ORGANIZE" and from the beginning of December, I've been examining my organization failures and successes this year. Examing also led to panic cleaning and organizing so I'd feel power word accomplishment by January 1.  As it turns out I have developed the tools to finish up my 2019 organizing projects. Here are my favorite five ways the library helped me power word style ORGANIZE this year: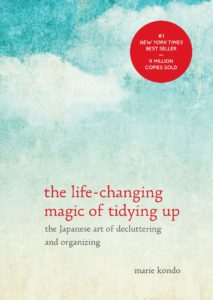 1. The life-changing magic of tidying up: the Japanese art of decluttering and organizing." This book helped me let go of the past to make room for the present and future. My favorite take-away from Marie Kondo's book was learning about the job of the objects in your life, to bring you joy. Kondo now has a TV series on Netflix, but reading her first book has been my preferable go-to when I need an organization pick-me-up.
Organize Takeaway: Your possessions should be serving you, not the other way around.
2. Listening to library Audiobooks! It has never been easier to listen to audiobooks. This year I discovered audiobooks are a great way to make a dent in my reading list. I listen on my daily commute and while doing chores at home. The library has audiobooks in so many convenient formats, yes, you can listen on your smartphone.
Organize Takeaway: Take the time to read the directions or watch the tutorial prompts for the free downloadable library audiobooks, it will save you time in the long-run.
3. Need free and reliable legal Information?  Surprise, you're a landlord! This happened to me after a series of unfortunate events this year. I was in over my head and paying some expensive fees to Q&A with a lawyer. While I still rely on professionals for final answers and librarians cannot provide legal advice, I've found that the library has an excellent collection of legal guidebooks for laymen from "Nolo" a California publisher that produces do-it-yourself legal books. Books from this series are a great resource to flip through and at least get started on a variety of common legal topics such as starting a business, selling a house, estate planning, land-lording and more!
Organize Takeaway: Read the book first, search the internet afterward. Books go through a much more rigorous editing process than things published on the internet. You are more likely to find reliable and vetted advice and information in a book vs. the general internet. Library books on topics such as health, law and others in the non-fiction section can help you find in-depth answers more quickly than Google. Bonus, physical books are ad-free!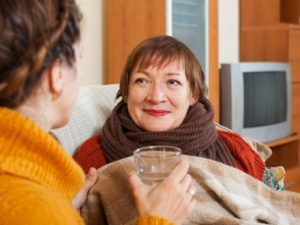 4. Are you becoming increasingly responsible for aging parents or ready to plan ahead for yourself? After taking the class "Making End-of-Life Decisions" this spring, I felt empowered to navigate the complicated maze of decisions required during hard times for myself, family and friends. Becoming knowledgable and having these conversations before the actual challenging and emotional life events occur is a great way to plan ahead and be organized.  Experienced instructors for the CLASS program offer a great setting to help you approach this sometimes overwhelming topic. Making End-of-Life Decisions is a one-and-a-half-hour class and will be offered again on January 14 and 29, 2020. A Home Funeral and Natural Burial Workshop will meet on Saturday, Jan. 11 and Navigating Long-Term Care, a free class to learn more about assisted living and long-term care will be Thursday, Jan. 23, 2020.
Organize Takeaway: Are you taking advantage of in-real-life learning opportunities? Many local organizations are offering free and low-cost classes to help you navigate tricky topics like Medicare to learning new hobbies. Attending a class could save you time and money in the long-run.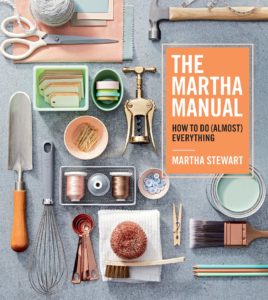 5. Remember the good old days of home-ec? I'm often kicking myself for not paying better attention…adulting is hard! Enter: Martha Stewart. Though she has often the butt of perfectionism jokes, this lady actually knows how to help you help yourself! Get through that pile of mending, plan your leftovers, fix the toilet, be a hostess and most of all learn good habits to stay on top of your chores. The Marth Manual How to Do (Almost) Everything is a must-read.
Organize Takeaway: If the home is where the heart is, how does your heart feel? Having a calm organized home helps you be a calm and organized person. There are a lot of library books full of fresh ideas for your homestead.
Wishing you a happy, healthy, productive and in-focus 2020!