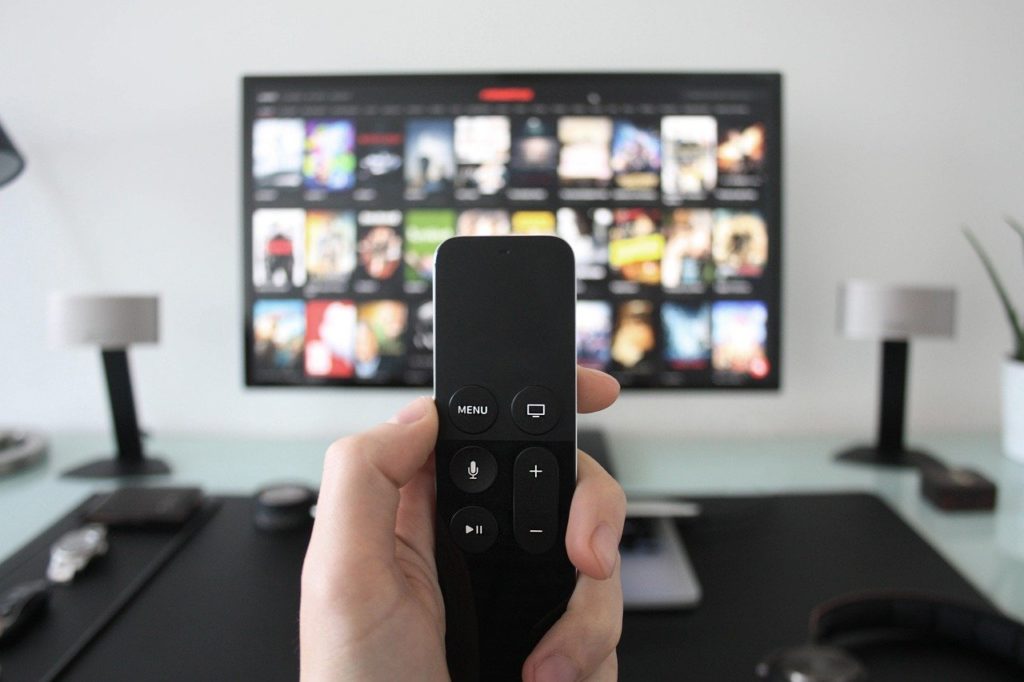 These are times of abundance, as far as music, movie and TV options go. So if you need to take a break from reading and get a little screen time in, we've compile a list of some of your streaming options.
Spotify created Spotify Kids, an app with 8,000 educational and just-for-fun songs made by companies like Nickelodeon and Disney.  
Netflix and Google Chrome created Netflix Party a free chrome extension that lets you watch Netflix and chat with friends from separate locations.  
The NFL offered free subscriptions to its streaming service, Game Pass, through Sunday, May 31.  
Badlands National Park, located in the Black Hills region of western South Dakota, offers a live webcam and virtual tours of the other-worldly landscape and fossil trails, featuring a maze of buttes, canyons, pinnacles and spires.
Wind Cave National Park offers live virtual hikes and scenic views from various overlooks, and virtual trails, including Rankin Ridge, with views of the Black Hills.
There are dozens of streaming services to sample, and most offer some type of free trial. In response to work and school closures, several services are extending their free trial periods, so you can explore their video libraries without making a commitment.  
Services With a Long Free Trial
Acorn TV (30 Days Free With Promo Code FREE30)
Acorn TV, a Brit-centric service that offers mysteries, dramas, and comedies from the U.K., as well as from Australia, Canada, and Ireland, usually has a seven-day trial period. But right now you can enter this code to get a full month of British TV fare. Acorn TV costs $6 per month or $60 annually.
Amazon Prime Video (30 Days)
Amazon Prime Video is among the largest subscription services, with a generous mix of TV shows, movies, and original content.
Filmatique (30 Days)
This specialized service, which costs $5 per month, offers a mix of art-house films and festival picks, plus director interviews. A new film is added each week.
Hulu (30 Days)
Unlike its live TV streaming service, Hulu + Live TV, which has a seven-day trial, the regular Hulu service gives a more generous 30 days. Hulu, which has a mix of broadcast TV shows and original shows and movies, costs $6 per month with ads or $12 per month without.
Netflix (30 Days)
Netflix gives you a month to sort through its assortment of TV shows and movies, plus an extensive lineup of original content. Prices range from $9 to $16 per month, depending on the picture quality and the number of users you choose.
Quibi (90 Days)
This new service focuses on short-form entertainment. (Quibi stands for "quick bites.") Everything from scripted series and movies to reality TV. You can pay $5 per month for an ad-supported version or $8 per month without ads.
Showtime (30 Days)
Showtime offers a mix of newer movies and original shows such as "Kidding" from one of the top premium cable services. It costs $11 per month.
Shudder (30 Days With Promo Code SHUTIN) 
Shudder, from AMC Networks, focuses on horror content with a mix of thriller, supernatural, and just plain scary movies, along with TV shows. Plans start at $4.75 per month; normally there's a seven-day trial period, but use the code to get a full free month.
Noggin (60 days)
Noggin has over 1,000 ad-free episodes and a huge library of some of the most popular and beloved preschool shows of all time— including PAW Patrol, Peppa Pig, Bubble Guppies, Dora the Explorer, and lots more. Cancel within 24 hours of the 60-day trial's end; otherwise, it costs $7.99/month.
Sling TV
This live-TV service has launched the "Stay in and Sling" promotion, offering free access to some news and entertainment channels without signing up for a paid Sling TV plan ($30 to $45 per month). It's Free TV from 5 p.m.-12 a.m.
Roku
Roku's new "Home Together" initiative pulls together more than 20 premium content partners, including Acorn TV, Epix, Hallmark, Showtime, Smithsonian Channel, and The Great Courses, to provide extended 30-day free trials. You can try it if you have a Roku device — either a streaming media player or a Roku TV. You can get detailed information on Roku's Home Together web page.
YouTube Premium
The video-sharing giant is serving up more than a dozen YouTube original series free for anyone to stream.
NBC's Peacock
NBCUniversal has launched its own streaming service has ad-supported content and is free to all users and will include hit NBC shows like Parks & Recreation, big-time movies like Jurassic Park, access to NBC News and The Tonight Show, and a bunch of new original shows. There is an ad-free tier for $4.99/month.
History Channel's History Vault (30 days)
Stream more than 2,000 History Channel documentaries with History Vault, including series about the American Revolution, Biography, Religion, The Civil War, World History, Crime and more. There are also History Channel series, including America's Book of Secrets, Ancient Impossible, Cities of the Underworld and Hunting Hitler.
History Vault is offering a 30-day free trial; if you want to keep it, the service costs $4.99/month.
Tubi
A free, ad-supported service, Tubi carries thousands of movies and TV shows from Paramount Pictures, MGM, Lionsgate, Warner Bros., and Universal Pictures. From blockbusters like Teenage Mutant Ninja Turtles to cult classics like The Naked Gun, there's a lot to choose from.
Pluto TV
ViacomCBS's Pluto TV 200+ channel offerings are as relevant as ever. Pluto TV offers a number of traditional TV channels live, including MTV, Nickelodeon, Comedy Central, Court TV, NASA TV, Sky News, and more.