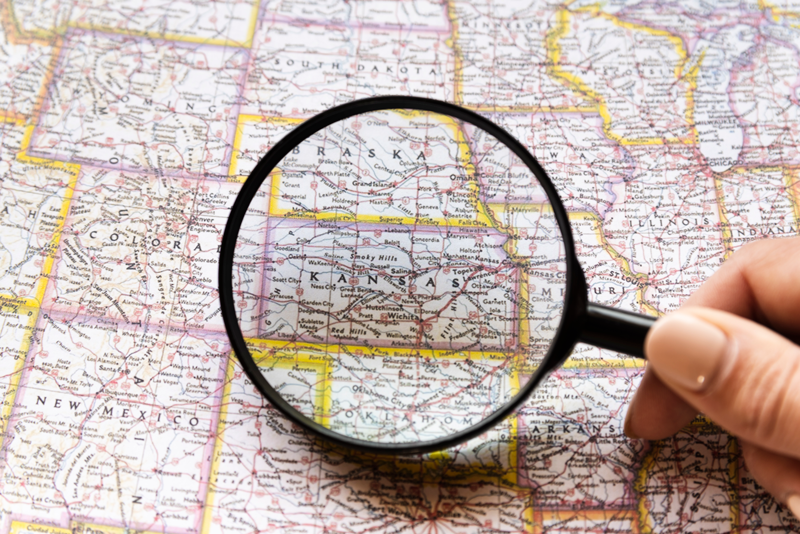 Books often touch us, inspire us, delight us and even anger us. Have you ever thought about reaching out to the author to let them know what their words meant to you? While it may not be possible to get in touch with Mark Twain or Harper Lee, connecting with an author is much easier with today's technology, and sometimes you get a reply.
Facebook has made searching a snap, provided the author has a page, and you can leave a comment. After reading "Dear Bob and Sue" by Matt and Karen Smith, I queried about their Kansas references. It turns out they met and graduated from KU. Carrie LaSeur's book, "The Home Place" is set in Montana, but she quotes Wendall Berry and Wes Jackson. I asked and found out her husband and Wes were friends in college!
Twenty years ago I read "World of Pies" by Karen Stolz. And you know how important pies are to my family! It was about growing up in the 1960s in a small town, and one of the characters was Peggy Ann. It was 20 years ago I lost my sister, Peggy Ann, to cancer. The book spoke of the love and comfort given by her small town when dealing with loss and grief. And of the healing power of pie. That certainly was true in our case. I sent the author a note via email to her publisher. She sent a very nice response which I printed out and keep in my copy of her book.
Tracy Seeley wrote a memoir about coming back to Kansas in "My Ruby Slippers" (2012 Kansas Notable Book), a journey of discovery after her cancer diagnosis. We exchanged several emails, and she sent autographed copies of her book which were given as prizes for our summer reading program in 2012.
Occasionally you get to meet an author and can let them know in person how their story connected with you. Sarah Smarsh wrote "Heartland" (2019 Kansas Notable Book), her memoir about growing up in rural Kansas. It hit home for me on many levels. She gave a presentation at the Kansas Library Association conference last October in Kansas City. I was able to visit with her in addition to having her autograph my copy of her book.
That brings me to this spring — reading, quarantining and reaching out to a couple of authors about their travel books. Richard Ratay's book, "Don't Make Me Pull Over," explores the great American family road trip. It provides some history on U.S. roads and the interstates, details some of the great and not so great automobiles his family took on their travels as well as the motels, eateries and roadside attractions along the way. It was a fun and nostalgic look at something that may be coming back since airplane travel is not high on anyone's list these days. There were a couple of his comments I took issue with, and I reached out via Messenger to share my views. The section on roadside attractions included the World's Largest Ball of Twine, naturally, but I felt the narrative was slightly disrespectful. And when he spoke of the demise of family travel via automobile versus airplanes, he touted "Video Killed the Radio Star" over some other music he felt was also on the way out. James Taylor? Really? I received a nice response from him and continue to follow his Facebook page.
And finally Dan Kois' " How to Be a Family: The Year I Dragged My Kids Around the World to Find a New Way to Be Together." It's a fascinating account of their travels to four different countries, spending three months in each embracing the culture and learning to relate to each other, giving up the constant scheduling that ruled their lives. They started out in New Zealand, a laid back, friendly atmosphere. Next, they went to Delft in the Netherlands, an area steeped in history where his daughters learned to bicycle to school every day no matter the weather. From there they moved to Costa Rica where the humidity and insects were overwhelming, but the beach was a wonderful reward. And they ended their year in Hays, Kansas. HAYS!! It was obviously closest in culture to their home in Virginia, but "it is so far from anywhere!" I wrote to him via Messenger, letting him know how much I enjoyed the book and thought with the Kansas connection it might be eligible as a Kansas Notable Book. I told him I hoped my friends at the Hays Public Library would have offered him Marci Penner's "8 Wonders of Kansas" because Hays might be so far from anywhere, it was also close to many of those Wonders. And only 90 miles from the World's Largest Ball of Twine. In his reply, he assured me that they had seen the Ball of Twine! And his book has just been named as a 2020 Kansas Notable Book.
So if something you've read creates a spark, let the author know. You might strike up a conversation!