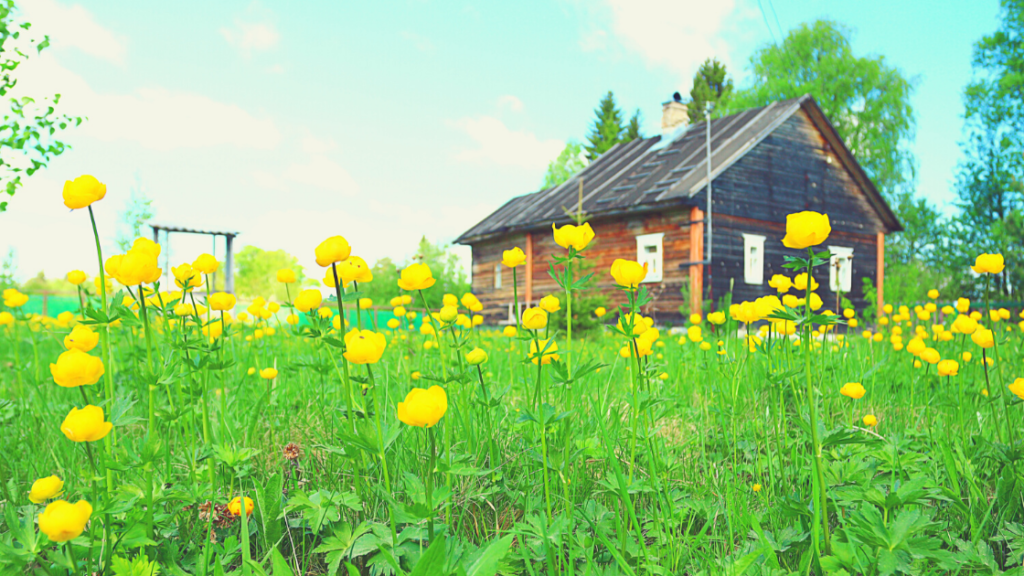 I am constantly seeking bucolic moments, even more so these days as 2020 continues to be a challenging year for even the hardiest among us. My clan moved to the country three summers ago, and this was the first summer I really settled into the pastoral lifestyle. Finally, our garden is thriving, we have a lawn-mowing routine and the dogs are, well, good enough! Our home internet service is subpar, which has become great motivation for finding offline things to do, preferably outdoors or unplugged. I've found myself relying more on the Salina Public Library's collection of books, DVDs and music to keep me busy on the rainy days. Did you know new arrivals are processed and show up on the "NEW Books" library shelves every day? Library staff carefully follow publishing trends and public interest to purchase current titles on just about anything you can imagine. Here are my top picks from our New Books collection for bringing a bit of the pleasant country life to wherever you call your homestead.
Build it Yourself
Step-by-Step Projects for Self-Sufficiency: Grow Edibles, Raise Animals, Live Off the Grid, DIY.
by Cool Springs Press
If you build it they will come! By they, I mean fruit, vegetables, chickens… Yes, you can find all of this information online, sifting through Youtube videos, skipping ads and digging around blogs on the interweb. After a recent and very time-consuming chicken coop build at my own home using compiled internet search results, I highly recommend checking out this book instead and photocopying away. You will most certainly save time and bandwidth! Full of step-by-step instructions illustrated by detailed plan drawings and photographs, you can't go wrong with "Projects for Self-Sufficiency." From the plans provided, build a chicken coop, hoophouse, solar fruit dryer, raised bed, frame loom and so much more.
Eat More Vegetables
Ruffage: A Practical Guide to Vegetables 100+ Recipes and 230+ Variations
by Abra Berens
This pragmatic cookbook is beautifully assembled combining conversational writing, delicious photographs, and black and white illustrations all sensibly organized by common American vegetables. Chef and author Abra Berens' farming background lends itself to a delicate yet thorough approach to selecting, preparing and cooking vegetables. You'll be able to hit the ground running in your kitchen with this one.
Look Around You
50 Things to See in the Sky
by Sarah Barker
Looking for an activity that's free and as old as humankind? Just look up. As the weather cools down and sunset comes sooner, skywatching is a pleasant outdoor pastime. Author Sarah Barker's compact book is a great entry point for naked eye backyard stargazing. In addition to efficient text, fun facts are peppered throughout. With the help of Barker, find and view the Andromeda Galaxy, supermoons, sun dogs, Magellanic clouds, shooting stars, comets and more.
Herbal Remedies and Self-Care
Home Apothecary: All You Need to Know to Create Natural Health and Body Care Products
by Ashley English
You may have read another book from Ashley English's Homemade Living series, we also have her Keeping Bees title at the library. Clean, clear and brief instructions help you get the DIY job done efficiently. Browse 40 recipes including Milk of Magnesia Deodorant, Hand Salve, Diaper Cream, Cough Syrup, Mouthwash and a Fire Cider recipe borrowed from renowned herbalist Rosemary Gladstar.
Creepy Cowboy Stories for Uncles Everywhere
Weird Wild West: True Tales of the Strange and Gothic
by Keven McQueen
Just in time for Halloween 2020, you're sure to find entertainment in this collection of old Western shorts organized state by state. Author Keven McQueen shares dark tales, articles and spooky deaths from Texas, Oklahoma, Nevada, North Dakota, South Dakota, Utah, Arizona, New Mexico, Idaho, Montana, Colorado, Wyoming, Oregon and Washington. True crime, unsolved mysteries and lots of body-snatching entertain the seasonal macabre in us all.
Just Be
How to Do Nothing: Resisting the Attention Economy
by Jenny Odell
Unplug, disconnect, quit, stop, slow down…you can do it all! There is consensus these days that all of those notifications to help remind you to check emails, social media, etc. are also time and attention consuming. Author Jenny Odell makes the case that our modern technology is coming at a cost, especially to our creativity and humanness. Odell supports her arguments with eloquent quotations from great historical thinkers. Part reminder to practice daily mindfulness and part critique of productivity culture, this book most importantly gives the reader permission and reason to just be.
Helping and Developing Healthy and Strong Community
Promoting Resilience: Responding to Adversity, Vulnerability and Loss
Edited by Neil Thompson and Gerry R. Cox
How do we confront and survive adversity individually and collectively? In this collection of sociological essays, readers are presented with a wide range of common difficulties faced today alongside solutions. How can a community cope with tragedy tourism? How do we confront sexism in daily life? What does proactive mental health look like? How can leaders empower individuals to hold down the fort? How can we build more compassionate cities? These questions and more are discussed with academic quality accompanied by intelligent solutions accessible to any reader.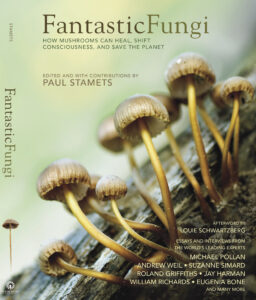 There is Fungus Among Us
Fantastic Fungi: How Mushrooms Can Heal, Shift Consciousness & Save the Planet
Editor and contributor Paul Stamets with essays and interviews from Michael Pollan, Andrew Weil, Suzanne Simard, Roland Griffiths, Jay Harman, William Richards, Eugenia Bone and more.
Crisp color photographs combined with essays from leading mycologists, environmentalists, medical professionals and thinkers combine forces in this 170+ page book that reads like a fancy magazine. Mushrooms are not plants nor animals, but make up their very own kingdom of fungi! Unlike the handful of varieties we're familiar with at the grocery store, this text examines the depth of uses available to us humans from this curious kingdom. Three sections of essays examine fungi's role in the healthy ecology of the planet, edible fungi and finally a "for the spirit" section, which spotlights the growing field of psychedelic therapy.
Library pickup service is now available. Log into your online library account, browse the catalog and place holds on the items you would like. Watch this tutorial to find out how.
COVID-19 Safety: We take public health and safety seriously at Salina Public Library. Out of an abundance of caution, all circulating library materials now go through a thorough quarantining and sanitation process before returning to the shelves. Please visit our website for the most up-to-date and comprehensive information about our operations during COVID-19.