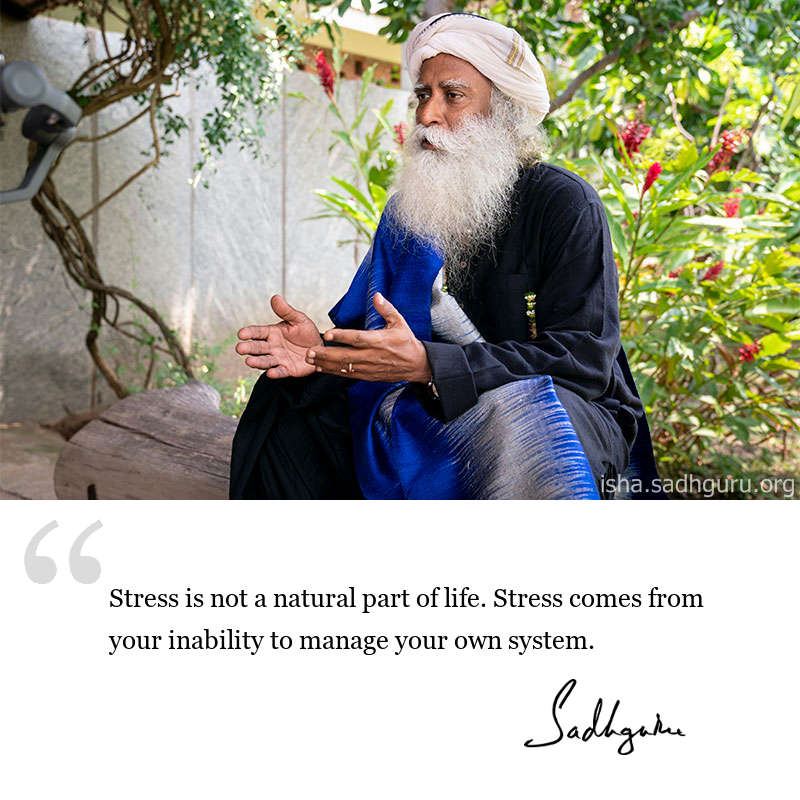 One of my favorite pieces of work advice comes from Sadhguru, an Indian Yogi who tours the world sharing wisdom from his Hindu culture and yoga practice (he's also the author of "Inner Engineering: A Yogi's Guide to Joy"). In an interview with him I watched a while back, he was laughing about how in the United States, Americans at work are often discussing "stress management" solutions. His advice came in the form of a question, why do we focus on "managing stress" when we could be focusing on not having stress in the first place? He makes an awfully good point. Work doesn't need to be stressful, and stress does not need to be managed as much as it needs to be eliminated. Right now it seems to be a universally stressful time to be at work amid the many challenges facing all of us in these uncertain times. That said, now is always the right time to read, watch, listen and do things that will help you eliminate stress in your work life. Whether you are currently working from home, unemployed or navigating the new rules of the pandemic workplace, I hope you will find something at the library that helps you eliminate stress in your work life. Here's my shortlist of encouraging library resources to read, watch and listen to along with proactive things to do.
READ Something Helpful
Soft skills are important to navigating the workplace where most of us encounter many different personalities and opinions on a daily basis. Though having all of the technical skills required for a job are important, most work stress comes from the social and organizational elements of work. Soft skills are the ones that help you work with people; communication, flexibility, leadership, teamwork, time management, etc. Throw a skill-building title into your reading mix every now and again for a work pick-me-up.
WATCH Something Funny
Having a good sense of humor can be incredibly beneficial to your health and improve your work life. Are you taking work a little too seriously? Laughing releases mood-boosting endorphins, lowers stress and can even strengthen your immune system. Lighten up with one of these workplace comedies.
LISTEN to Something Relaxing
Everyone needs a good working soundtrack. What are you listening to in the office? The library offers both CDs and streaming music through our Hoopla media subscription. Shake up your radio routine with one of these soothing albums for your different work moods.
DO Something Proactive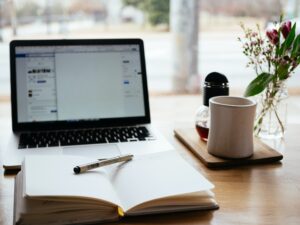 Professional Online Presence Virtual CLASS
The library offers classes year-round for adult continuing education in a variety of areas. We are currently not running in-person classes, but we are offering virtual classes through Zoom. On Thursday, Sept. 24, 6-7 p.m., we're happy to be hosting Ashley Gerlach, MBA from Wichita who will be giving a free presentation about appearing professional and hireable on different social media platforms. She'll be sharing her protips for how to present the best, most polished version of yourself on online platforms such as LinkedIn and Facebook. Don't forget to register by Sept. 21 to receive your Zoom login information.
Thursday, Sept. 24 | 6-7 p.m.
Register by Sept. 21
Offered online via Zoom
Fee: Free
Keyboarding
Typing is an essential skill in today's workforce. How many words per minute do you clock in at? What's your accuracy rate? If you need to brush up on your typing skills, improve or learn all together, this interactive online program can help you become more proficient. This online program is suitable for both adults and youth and is available anywhere with an internet connection. If you don't have a computer at home, you are welcome to practice in the library's Technology Center. Sign up for your free account here.
Learn a Second Language
Proficiency in another language can give you a competitive edge in today's global work environment. For example, to work for the United Nations as a permanent public servant you are required to know at least two of the official languages fluently. The official working languages of the United Nations include Arabic, Chinese, English, French, Russian and Spanish. Whether you're an absolute beginner or needing to brush up, Mango languages has lessons in over 70 world languages. Even if you're not attempting to build fluency or work for an international organization, learning polite language such as please and thank you or a few basics for asking directions like left and right is a positive gesture when traveling and meeting new people from other countries. Learn Spanish, French, German, Chinese, Japanese, Arabic and more by signing up for a free account through Salina Public Library.
Stay Healthy
Library Pickup Service is now available. Log into your online library account, browse the catalog and place holds on the items you would like. Watch this tutorial to find out how.
COVID-19 Safety: We take public health and safety seriously at Salina Public Library. Out of an abundance of caution, all circulating library materials now go through a thorough quarantining and sanitation process before returning to the shelves. Please visit our website for the most up-to-date and comprehensive information about our operations during COVID-19.