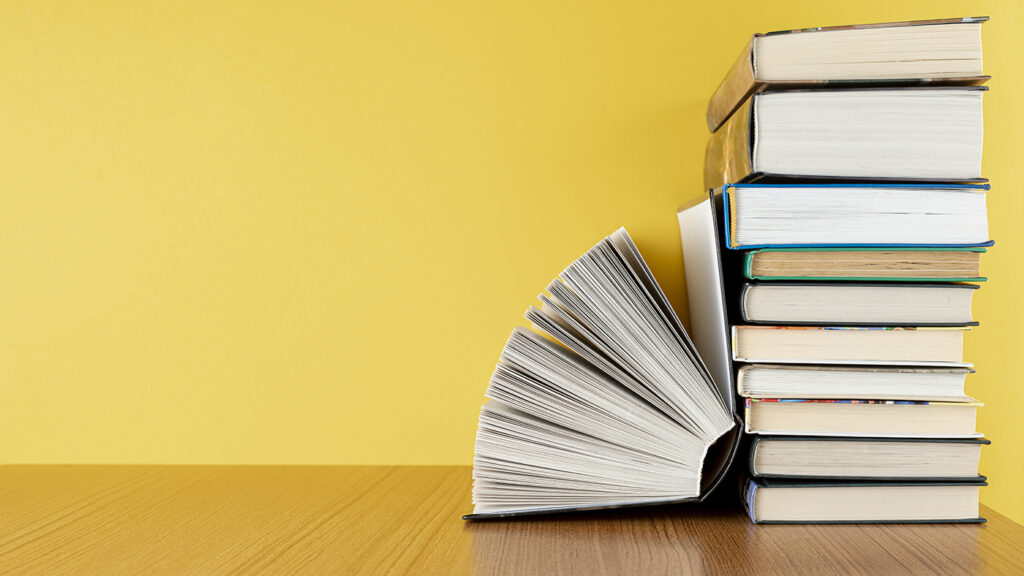 At about this time in 2019 (which seems like a lifetime ago), I wrote about how I was going to fall short of my 30-book reading goal for the year. Well this year, my friends, I'm happy to report that I think I'm going to make it! There are 31 reading days left in 2020, and I have read 27 books out of 30. I'm about halfway through "The City We Became" by N.K. Jemisin and recently started "The Dutch House" by Ann Patchett on audiobook (skillfully narrated by Tom Hanks).
So what else was on my list this year?
Young Adult
It's always surprising looking back at my reading list on Goodreads. I don't necessarily realize that I'm reading heavily in one genre. Last year, I read a lot of YA, specifically SciFi/Fantasy YA. At the top of my list from this group would be "Gideon the Ninth" and "Harrow the Ninth" by Tamsyn Muir (lesbian necromancers in space!) and "The Thief" by Megan Whalen Turner (a good caper).
Though I enjoy the imaginative elements in well-written YA, they almost universally have a tedious romance narrative. There is frequently a love triangle to extend the drama. That may be why I enjoyed these three books the most. "The Thief" has no romance narrative, and Muir's novels don't follow the typical girl meets boy story.
Other 2020 YAs:
"Cinder" by Marissa Meyer
"Scarlet" by Marissa Meyer
"The Poppy War" by R.F. Kuang (This is not technically YA, but aside from overtly violent scenes in the middle, it reads very much like a YA. It was my least favorite book of the year.)
"Shadow and Bone" by Leigh Bardugo
"Siege and Storm" by Leigh Bardugo
"Ruin and Rising" by Leigh Bardugo
"Six of Crows" by Leigh Bardugo
Nonfiction
Apparently, I wanted to read a lot of management books this year. Those included "Myths of Management: What People Get Wrong About Being the Boss" by Cary L. Cooper and Stefan Stern and "Radical Candor: Be a Kickass Boss Without Losing Your Humanity" by Kim Scott.
But my favorite nonfiction book of the year was about mismanagement. "Bad Blood: Secrets and Lies in a Silicon Valley Startup" by John Carreyrou is fascinating reporting on how Elizabeth Holmes duped experienced investors, FDA officials and her employees into believing her blood test technology would be the next big thing. The problem was, it never worked.
Other 2020 Nonfiction:
"The First-Time Manager" by Laren B. Beiker and Gary S. Topchik
"When Breath Becomes Air" by Paul Kalanithi
"The Secret Thoughts of Successful Women" by Valerie Young
"The Making of a Manager" by Julie Zhuo
"Talking to Strangers" by Malcolm Gladwell
"Big Magic: Creative Living Beyond Fear" by Elizabeth Gilbert
"We Were Eight Years in Power" by Ta-Nehisi Coates
"The Library Book" by Susan Orlean
"Braving the Wilderness" by Brené Brown
Fiction
I'm mixing genre fiction in with literary fiction here because this year I read such a small amount of adult fiction. This is unusual for me as I'm usually switching back and forth between fantasy and literary fiction. I have really only become a nonfiction reader in recent years.
In this group "City of Miracles" by Robert Jackson Bennett was a very satisfying end to his Divine Cities trilogy. Bennett skillfully writes interesting, complex characters. His world is set more in a 1920s city/industrial landscape than the typical fantasy backdrop. Overall, very engrossing.
Other 2020 Fiction:
"The Priory of the Orange Tree" by Samantha Shannon
"Caught in Time" by Julie McElwain
"Red, White & Royal Blue" by Casey McQuiston
"The Best We Could Do" by Thi Bui
That's my year in reading, so far. Having a little extra time to read this year may be one of the only good things about 2020. Hopefully next year I can keep up the momentum … but also hang out with people again!