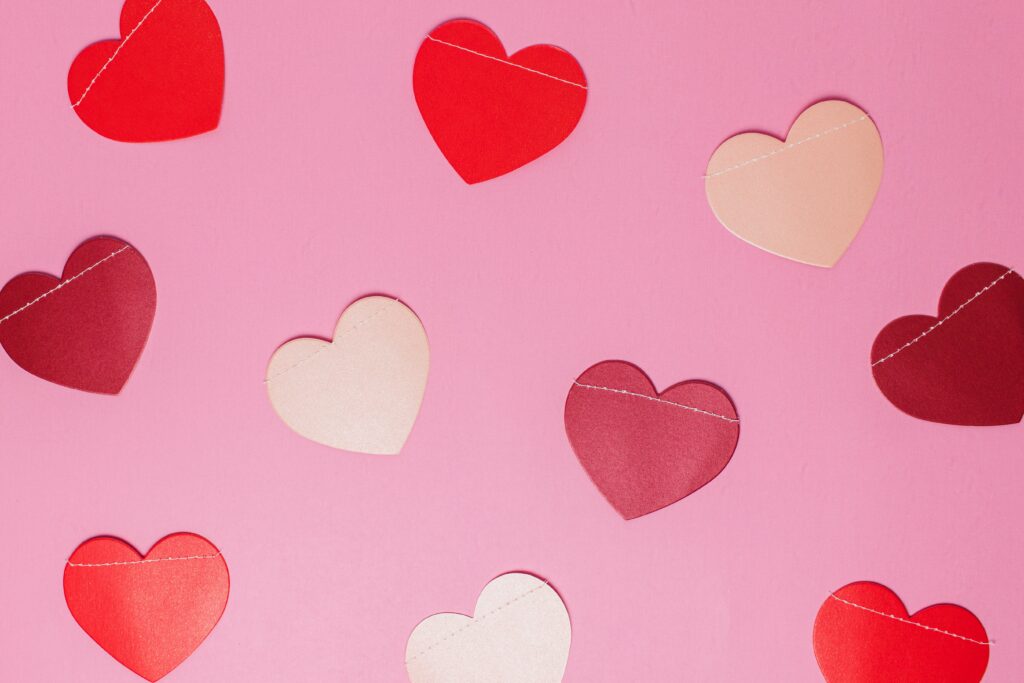 Well dear reader, here we are again. It seems fitting that we get to spend this moment together. My first blog post for Off the Shelf was exactly one year ago, so let's just take a moment to realize that we all have gone through quite a lot of "stuff" this year and we could all use a little love, a little tenderness. Now, I will be the first to admit that I am not good at making plans for my special someone to feel appreciated and loved on the grand day of February 14, so might I suggest you try something new to do as a couple? How might the library fit into those plans? Keep on reading to find out!
Some of the best gifts I have ever received have been gifts of time, laughter, or something intangible like that. Have you been able to give those gifts lately? It's often so hard to do that in the best of time, and now in the age of quarantine and social distancing it seems even harder since it is so hard to put the phones down, shut off the news, and just put the stress of the world aside for a while. However, might I suggest the simple movie night? The library has begun to offer movie night kits that come complete with snacks and shows, but even if the kits fill up, why not make one yourself? There are so many movies to choose from at the library all searchable and reservable from our catalog.
Maybe you have a gamer in your life that could use a little sunshine. Did you know that the library has a great collection of Playstation 4 and Xbox One games? I am talking about brand new titles that usually would put a huge hole in a weekend fun budget or allowance (for those younger gamers). Well, take the stress out of buying new games and try them from the library first! Upstairs and downstairs have collections of classics and cutting edge content to help provide a little variety even to our gamer guys and gals.
What about for the avid reader in your life? Sure, we still have books in all kinds of genres, but what if they are trying to find something new but don't know where to start? I would suggest you take a look at the 2021 Reading Challenge! Last month's challenge was to find a book that is set in a different country and for the month of February it will be items written by a young author (under 30). I've decided that I will add another layer of difficulty to my reading challenge this year and try to meet all the requirements with picture books! Picture books are more of where I am at these days with the three growing kiddos at home and my very short attention span. Maybe the reading challenge could be something you do as a couple or family. Sure, the library is going to host some book show and tells to share what you found, but there's no reason you couldn't start with sharing a bit of time with the bookworms in your life.
All in all, reader, it comes down to just "being there" for the people that matter most. Showing that you see their interests or passions and you cherish them enough to encourage their pursuits. If the library can help out with that, then we are truly being our best version and living out the mission to connect people to information, learning, and culture. May this season of love be one that we all cherish a little more deeply. Until next time!