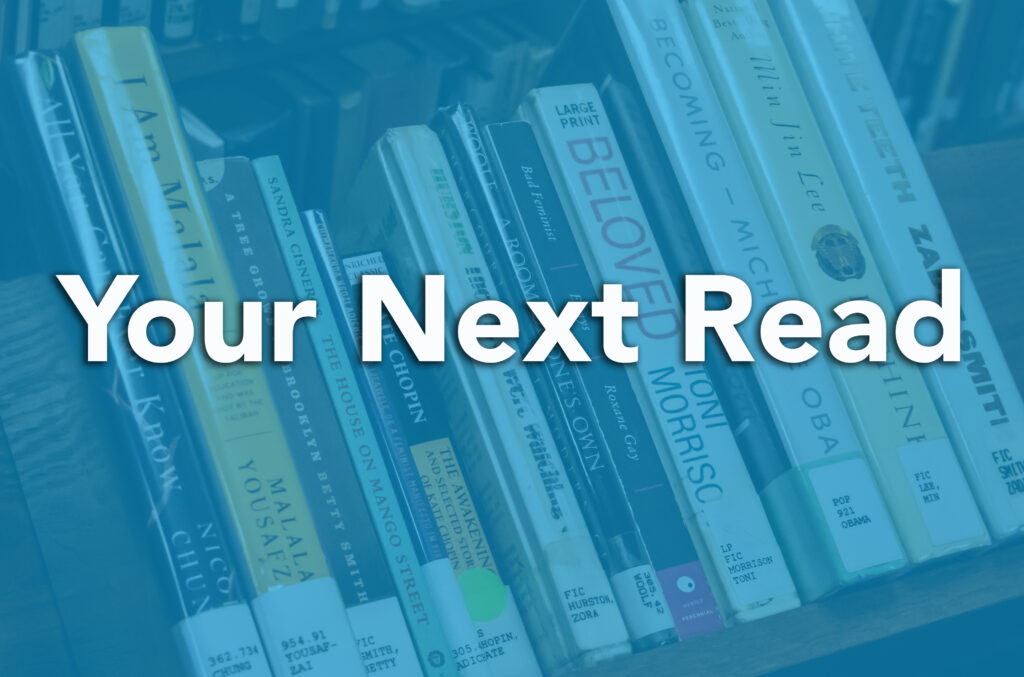 If you're stuck in a rut and are looking for something terrific to read next, Salina Public Library can help you find Your Next Read. We'll ask you a few questions about your reading preferences—we want to know what you like and don't like to read. Our expert staff will send you a customized list of titles and if you like, we can help you place holds on any titles that you are interested in.
Go to Your Next Read

Choose an age level:

Preschool, Birth to 5

Complete the form and send.

Within two weeks, we will send your custom list of book recommendations to your email address (or mail it, if that is your preference).
Our form will probe for your reading preferences, the more information you can provide the more likely we can find books you'll enjoy. Some of the questions you can expect to see are: Do you like physical books or ebooks? How about Large Print books? Do you listen to audiobooks? What do you love about your favorite books? List some books and authors you have liked. What did you like about them? List books and genres you don't like. What didn't you like about them?
Don't forget the kids! The other age level forms will be inquiring about your child's interest in books. Some of the questions you can expect to see are: What kind of picture books is your preschooler interested in? Tell us about books that your child loves and why. Tell us about books that your child didn't like and why.
Here's an example of a recent Your Next Read session. 
Our Adult patron said she likes book, ebook and audiobook formats and both fiction and nonfiction. Her preferences are:
*FICTION*
Horror, Noir (dark, gritty tales) and Thriller & suspense
*NONFICTION*
Memoirs & biographies and True crime
And doesn't like:
Anything historical, western, or combat related.
We recommended these titles to fulfill the horror and suspense fix:
For Biography and True Crime we recommended:
"

I'll be gone in the dark

: one woman's obsessive search for the Golden State Killer" by Michelle McNamara—available in book format and as an eAudiobook on Hoopla

"

Adnan's story:

the search for truth and justice after Serial" by Rabia Chaudry—available in book format

"

Chase darkness with me

: how one true-crime writer started solving murders" by Billy Jensen—available in book format
A really great feature in our Discovery online catalog is MORE LIKE THIS—when you look below the DESCRIPTION of a title, the catalog automatically recommends more titles!
You too can enjoy a customized list like this—give it a try!