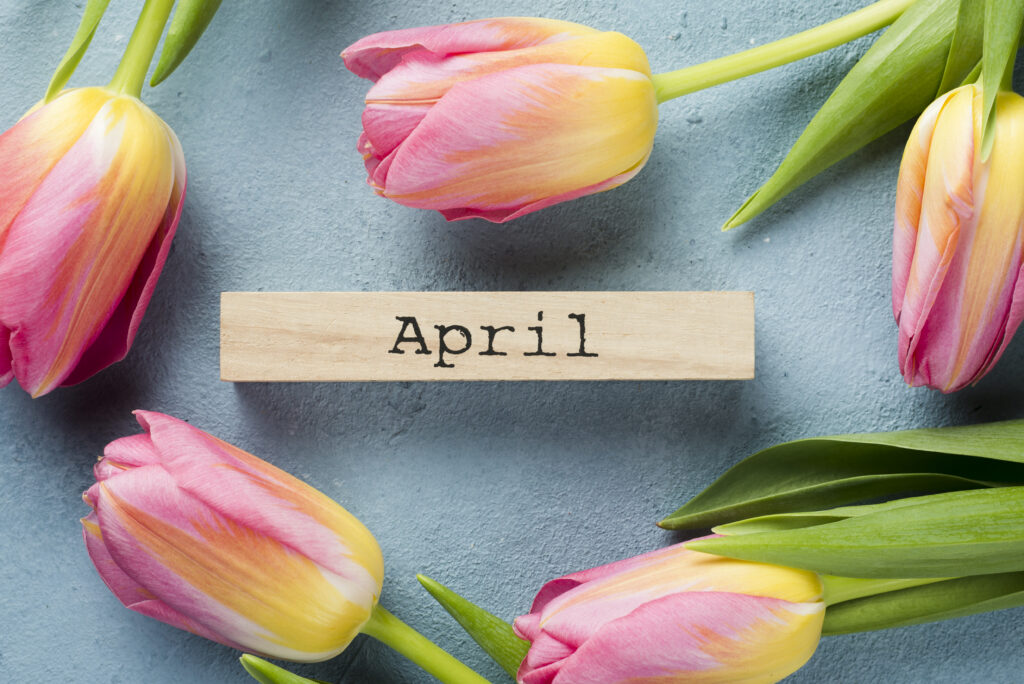 Salina Public Library has compiled this list of books to recognize Sexual Assault Awareness Month:
Fiction
"Exit, Pursued by Bear" by E.K. Johnston
"Hermione Winters is captain of her cheerleading team, and in tiny Palermo Heights, this doesn't mean what you think it means. At PHHS, the cheerleaders don't cheer for the sports teams; they are the sports team—the pride and joy of a small town. The team's summer training camp is Hermione's last and marks the beginning of the end of … she's not sure what. She does know this season could make her a legend. But during a camp party, someone slips something in her drink. And it all goes black. In every class, there's a star cheerleader and a pariah pregnant girl. They're never supposed to be the same person. Hermione struggles to regain the control she's always had and faces a wrenching decision about how to move on. The rape wasn't the beginning of Hermione Winter's story and she's not going to let it be the end."
"Every Bone a Prayer" by Ashley Blooms
"Ever since her neighbor William cornered her in the barn, Misty must figure out how to get back to the Misty she was before ― the Misty who wasn't afraid to listen. This is the story of one tough-as-nails girl whose choices are few but whose fight is boundless, as her coping becomes a battle cry for everyone around her. Written by a survivor of sexual abuse, Every Bone a Prayer is a beautifully honest exploration of healing and of hope."
"Speak" by Laurie Halse Anderson
"Melinda is friendless, outcast, because she busted an end-of-summer party by calling the cops, so now nobody will talk to her, let alone listen to her. As time passes, she becomes increasingly isolated and practically stops talking altogether. Only her art class offers any solace, and it is through her work on an art project that she is finally able to face what really happened at that terrible party: she was raped by an upperclassman, a guy who still attends Merryweather and is still a threat to her. Her healing process has just begun when she has another violent encounter with him. But this time Melinda fights back, refuses to be silent, and thereby achieves a measure of vindication."
"History of Violence" by Édouard Louis
"History of Violence is international bestselling French author Edouard Louis's autobiographical novel about surviving a shocking sexual assault and coping with the post-traumatic stress disorder of its aftermath. On Christmas Eve 2012, in Paris, the novelist Édouard Louis was raped and almost murdered by a man he had just met. This act of violence left Louis shattered; its aftermath made him a stranger to himself and sent him back to the village, the family, and the past he had sworn to leave behind."
"Luckiest Girl Alive" by Jessica Knoll
"When a documentary producer invites Ani to tell her side of the chilling and violent incident that took place when she was a teenager at the prestigious Bradley school, she hopes it will be an opportunity to prove how far she's turned her life around since then. She'll even let the production company film her lavish wedding, the final step in her transformation. But as the wedding and filming converge, Ani's past threatens to come back and haunt her. And as her immaculate veneer starts to crack, she is forced to question: will breaking her silence destroy all that she has worked for – or, will it at long last, set Ani free?"
"Blood Water Paint" by Joy McCullough
"After her mother's death, Artemisia Gentileschi had a stark choice: a life as a nun in a convent or a life grinding pigment for her father's paint. She chose paint. Artemisia became one of Rome's most talented painters– and her father took all the credit. Five years later, in the aftermath of a rape, Artemisia faced another terrible choice: a life of silence or a life of truth, no matter the cost." 
Non Fiction
"Know My Name" by Chanel Miller
"Brock Turner had been sentenced to just six months in county jail after he was found sexually assaulting 'Emily Doe' on Stanford's campus. Her victim impact statement was posted on BuzzFeed, where it instantly went viral, was translated globally, and read on the floor of Congress. It inspired changes in California law and the recall of the judge in the case. Now Miller reclaims her identity to tell her story of trauma, transcendence, and the power of words. She tells of her struggles with isolation and shame during the aftermath and the trial, reveals the oppression victims face in even the best-case scenarios, and illuminates a culture biased to protect perpetrators."
"See What You Made Me Do" by Jess Hill
"In this confronting and deeply researched account, journalist Jess Hill uncovers the ways in which abusers exert control in the darkest – and most intimate – ways imaginable. She asks: What do we know about perpetrators? Why is it so hard to leave? What does successful intervention look like? What emerges is not only a searing investigation of the violence so many women experience, but a dissection of how that violence can be enabled and reinforced by the judicial system we trust to protect us. Combining exhaustive research with riveting storytelling, See What You Made Me Do dismantles the flawed logic of victim-blaming.
"The Shape of A Hundred Hips" by Patricia Cumbie
The Shape of a Hundred Hips is a memoir that juxtaposes dance and sexual assault recovery that takes the reader into the living room, bedroom, and dance class. It promotes the idea that people can gain insight and take greater control of their lives through intentional movement and artistic connection.
"Missoula: Rape and the Justice System in a College Town" by Jon Krakauer
In Missoula, Jon Krakauer chronicles the searing experiences of several women in Missoula — the nights when they were raped; their fear and self-doubt in the aftermath; the way they were treated by the police, prosecutors, defense attorneys; the public vilification and private anguish; their bravery in pushing forward and what it cost them.
"Notes on a Silencing" by Lacy Crawford
"When the elite St. Paul's School recently came under state investigation after extensive reports of sexual abuse on campus, Lacy Crawford thought she'd put behind her the assault she'd suffered at St. Paul's decades before, when she was fifteen. Still, when detectives asked for victims to come forward, she sent a note … An insightful, mature, beautifully written memoir, Notes on a Silencing is an arresting coming-of-age story that wrestles with an essential question for our time: what telling of a survivor's story will finally force a remedy?"
"Things We Didn't Talk About When I Was a Girl: A Memoir" by Jeannie Vanasco
"Exacting and courageous, Things We Didn't Talk About When I Was a Girl is part memoir, part true crime record, and part testament to the strength of female friendships—a recounting and reckoning that will inspire us to ask harder questions and interrogate our biases. Jeannie Vanasco examines and dismantles long-held myths of victimhood, discovering grace and power in this genre-bending investigation into the trauma of sexual violence."
Learning Opportunity
What is Sexual Assault? A Lunch & Learn with DVACK
April 16 | Noon–1 p.m.
April is Sexual Assault Awareness Month and is a time for conversation about sexual violence. Join Carly Tinkler and Sheila Beeson from the Domestic Violence Association of Central Kansas for a one hour lunch and learn where they break down what sexual assault is and the resources DVACK provides. Register here.