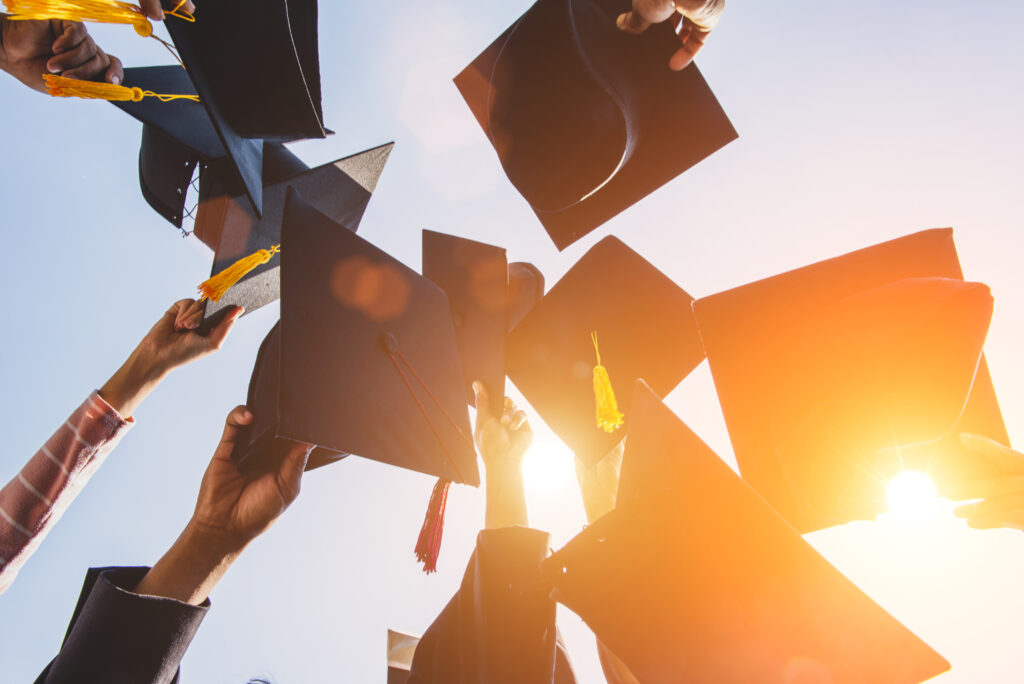 Welcome dear reader, to another blog post by Eric Swenson. Graduation season is upon us! So many comings and goings. It's a time to celebrate all the things that have been accomplished and a time to look forward to the new learning opportunities ahead. Make no mistakes younglings, you continue to learn well beyond the final spelling test, term paper, or doctoral thesis. No matter where you go or what you do, there are opportunities to learn and grow as an individual. It might not take place in a classroom, and it might not come from your "traditional teacher" but there is a world of information out there to be gathered, applied, and passed on.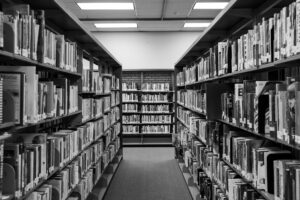 What if that sounds a bit too intimidating? What if you don't know where to start with something? How can the library help out with your learning journey? I am glad you asked, reader! The library has a wide selection of ways to help foster a love of lifelong learning. It all depends on the ways you prefer to learn. Perhaps you prefer to read it in a book and apply the concepts on your own. Our nonfiction section is a solid choice to get started. Come browse the shelves in person or virtually through our catalog at discover.salinapubliclibrary.org. Maybe you prefer more visual methods. Our nonfiction DVDs contain everything from Ken Burns' Baseball Documentary series to the ever-growing Sunflower Journeys which chronicle various points of interest here within our lovely state.
What about something that I can stream from home? Early this month, the library added a streaming service called Kanopy. Available to all current cardholders of Salina Public Library, Kanopy prides itself on providing thought provoking viewing. Whether it be documentaries, Great Courses (from The Teaching Company, not an "Eric adjective"), or even fictional stories that help tell timely truth, there is a little bit for everyone. Not to mention a whole section just for kids! If you haven't given it a try, I highly recommend spending an evening browsing the collection and picking out a few things. More information is available on our website at https://salinapubliclibrary.org/books-media/movies-tv/kanopy/.
This might sound fantastic, but what if you don't know how to use the catalog or download apps onto your phone? I want you to know, that we are here for you! The key verb in our mission statement is to "connect" and I would humbly say that we do that job very well if you let us. Our staff is available in person and via phone call, online chat, or email. We are here to help and if one of us doesn't know the answer we will find someone who does. We all need a little help sometimes, so feel free to stop by the service desk in any of our departments and ask for it. So, for all those learners out there that need to see it done to understand it, I strongly suggest coming by and finding one of us to help you out.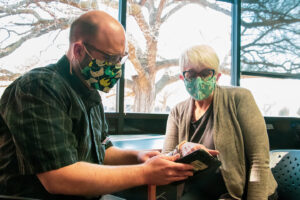 Now sometimes, you may have a very specific question that you need solved, and just maybe it involves technology. It might be something like resetting a phone, or getting help with ordering photos prints online, and again I say, the library is here for you! Here in the Technology Center we provide a service specifically for those times when you need someone to help you through your current technical difficulty. We call them 1-on-1s, but you are welcome to bring others along with you. We try to schedule these rather than do them on the fly (sometimes that can't be helped) just so that we have more time to look up any pertinent information that we may need so that our time with you can be focused and impactful. Feel free to email tech.help@salinapublic.org with what you are currently seeking assistance with as well as your general schedule availability. You are also welcome to call us at 785-825-4624, ext. 247. I feel like in this digital era where so much is done through a screen that we have lost a bit of that uniquely human experience. In a small way, this service helps bring a bit of it back.
To our graduates, a very sincere "Congratulations! Well done, you!" Welcome now to "the rest of your life" where the learning may be a bit less formal, but all the more pivotal. If you ever need a place to start, or a friendly face to walk you through the first steps, come on back to the library and let us connect you to that information, learning or culture.