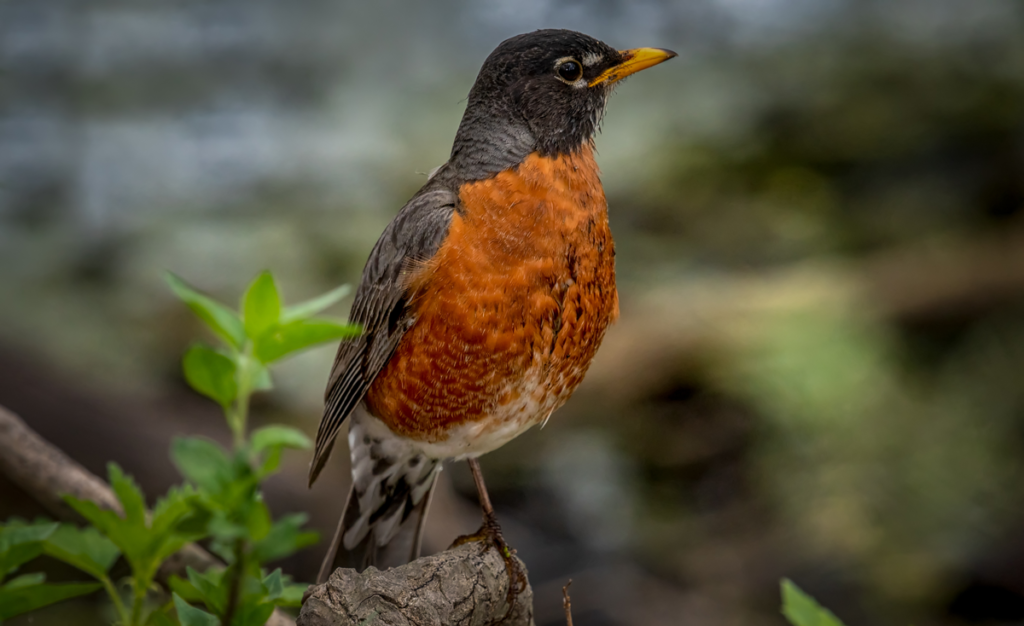 On my 35th birthday this year, we visited the National Aviary with my brother in Pittsburgh, Penn. According to their website https://www.aviary.org/, the National Aviary is America's only independent indoor nonprofit zoo dedicated to birds. It is home to more than 500 birds representing more than 150 species from around the world, many of them threatened or endangered in the wild. The National Aviary's large walk-through habitats allow close encounters between visitors and free-flying birds, including opportunities to hand-feed and meet many species rarely found in zoos anywhere else in the world. 
I had a great experience on my birthday, including tossing a couple of fish to pelicans and watching other birds get fed and walking in multiple areas spotting various birds as some walked and flew in close vicinity of my husband, my brother and his girlfriend, and me. The multiple colors were quite impressive, especially species of pheasants that looked beautiful when I've only seen the brown pheasants living in Kansas, Nebraska and South Dakota. In addition to seeing the birds up close, visitors were able to learn information such as threats to birds today and how we can help them, such as keeping cats inside where they won't kill birds. Shows about specific birds occur daily in a theater-like setting. We were able to watch a presentation about vultures, learning about them and watching them fly in a room to get a snack. If you ever get a chance to go to Pittsburgh, I recommend checking out the National Aviary.
While on the trip, I read and finished the 2021 Kansas Notable Book, "World of Wonders: In Praise of Fireflies, Whale Sharks, and Other Astonishments" by Aimee Nezhukumatathil. This book is a collection of personal essays of the author's life intermixed with reflections on nature, including multiple species of birds. This is the only book on my list that I curated that I've personally read, but I enjoyed the essays on birds a lot, and I am interested in reading a book now that focuses wholly on birds.
Since moving to Kansas from Wyoming, I love seeing the many cardinals and bluejays in my yard, although it is difficult to capture a photo as they fly away when one approaches too close! But this summer while taking a walk on a trail that made me feel like I was in a forest but actually in Salina, Kan., I was lucky and captured a photo of a cardinal that I think turned out pretty well with my phone. A couple of months ago, there were several male bluejays in my yard fighting while a female bluejay was looking in the window at me, perhaps wondering about the males seemingly fighting over her. Birds are ever fascinating to watch.
Recently I listened to the NPR program Here & Now that interviewed the author Jonathan Meiburg, who wrote "A Most Remarkable Creature: The Hidden Life and Epic Journey of the World's Smartest Birds of Prey" where I learned about a bird I had never heard of before: the caracara. The skill and intelligence of these birds seemed quite astonishing, and I am looking forward to reading it as soon as it is my turn on the hold list.
This week it was announced that an upcoming book selection for the free online book club Life's Library Book Club during the time frame of Sept. 27 – Nov. 7 will be about birds too! The title chosen by guest curator Ariel Bissett, a Canadian writer and filmmaker, is "Birds Art Life" by Kyo Maclear. According to the book's description on Goodreads, "In 2012, Kyo Maclear met a musician with a passion for birds. Curious about what had prompted a young urban artist to suddenly embrace nature, she decided to follow him for a year to find out." I am looking forward to reading this book, available at Salina Public Library, along with my favorite online community, and any of you can join along as well.
Salina Public Library has many books and documentaries boasting beautiful brilliant birds, with many books for children. There are some books focused specifically on birds in Kansas. Below is a list of several titles to look for next time you stop into the library or to place them on hold, allowing them to be ready for you to be picked up at your convenience.
A new addition for you to check out at the library, that you may not be aware of, are binoculars! There are a variety of types to choose from and can use them to do some bird watching on your own. You can't beat the opportunity to check out bird-watching books AND binoculars for free with your library card!
Books About Birds
"The Bird Way: A New Look at How Birds Talk, Work, Play, Parent, and Think" by Jennifer Ackerman
"The Genius of Birds" by Jennifer Ackerman
"Owls of the Eastern Ice: A Quest to Find and Save the World's Largest Owl" by Jonathan C. Slaght
"A Short Philosophy of Birds" by Philippe J. Dubois and Élise Rousseau
"Bald Eagles in the Wild: A Visual Essay of America's National Bird" by Jeffrey Rich
"Bird Life: A Guide to the Study of Our Common Birds" by Frank Michler Chapman
"Birds of a Feather: A True Story of Hope and the Healing Power of Animals" by Lorin Lindner
"Birds in Your Backyard: Guide to Creating a Garden Sanctuary" by Bob Dolezal
"Field Guide to the Nests, Eggs, and Nestlings of North American Birds" by Colin Harrison
"For the Birds: A Month-by-Month Guide to Attracting Birds to Your Backyard" by Anne Schmauss, Geni Krolick, and Mary Schmauss
"Extreme Birds: The World's Most Extraordinary and Bizarre Birds" by Dominic Couzens
"The Meaning of Birds" by Simon Barnes
"Field Guide to Birds of North America" by Edward S. Brinkley
"American Birding Association Field Guide to Birds of Colorado" by Ted Floyd
"The Stokes Field Guide to the Birds of North America" by Donald and Lillian Stokes
"Peterson Field Guide to Birds of North America" by Roger Tory Peterson
"Common Birds of North America: An Expanded Guidebook" by James D. Wilson
And many more!
Kansas Specific Bird Books
"The Guide to Kansas Birds and Birding Hot Spots" by Bob Gress and Pete Janzen; past Kansas Notable book
"Birds of Kansas" by Max C. Thompson
"Midwestern Birds: Backyard Guide – Watching – Feeding – Landscaping – Nurturing – Indiana, Ohio, Iowa, Illinois, Michigan, Wisconsin, Minnesota, Kentucky, Missouri, Arkansas, Kansas, Oklahoma, Nebraska, North Dakota, South Dakota" by Bill Thompson III
"Compact Guide to Kansas Birds" by Ted T. Cable
Campbell Room, in-library use only
"History of the Birds of Kansas" by N. S. Goss
"Birds of Kansas: with descriptive notes of the nests and eggs of the birds known to breed in the state" by N. S. Goss
"Birds of Kansas" by Benjamin F. Eyer
"The Breeding Birds of Kansas" by Richard F. Johnston
"Kansas Breeding Bird Atlas" by William H. Busby and John L. Zimmerman
"The Birds of Konza: The Avian Ecology of the Tallgrass Prairie" by John L. Zimmerman
"The Birds of Cheyenne Bottoms" by Robert L. Penner II
"Prairie Birds Fragile Splendor in the Great Plains" by Paul A. Johnsgard
Documentaries on DVD
"Birds, Birds, Birds!: An Indoor Birdwatching Field Trip"
"Counting on Birds: Tales of Migration"
"Audubon Videoguide to 505 birds of North America on Two DVDs"
"Penguins: The Birds That Wanted to Be Fish"
Youth Books
"Birds" by Scott Weidensaul
"Birds" by Jill Bailey and David Burnie
"Birds" by Jason Cooper
"Birds" by Mark Evans
"Birds" by Sue Malyan
"Birds" by Helen Frost
"Birds" by Jen Green
"Birds" by Kevin Henkes
"Birds" by Pamela Hickman
"Birds" by Ben Hoare
"Birds" by Gillian Doherty
"Birds" by Karen Latchana Kenney
"Birds of the United States and Canada" by Frank Shaw
"Crinkleroot's 25 Birds Every Child Should Know" by Jim Arnosky
"Crinkleroot's Guide to Knowing the Birds" by Jim Arnosky
"Birds of North America: West" by Jo S. Kittinger
"Backyard Birds of Summer" by Carol Lerner
"Watching Water Birds" by Jim Arnosky
"Birds in Spring" by Steve Maslowski with Adele Richardson
"Birds of a Feather" by Jane Yolen
"Birds Everywhere" by Jean Dorst
"How Do Birds Find Their Way?" by Roma Gans
"Birds of Prey" by John Bonnett Wexo
"Birds of Prey" by Kelly L. Barth
"Amazing Birds of Prey" by Jemima Parry-Jones
"Birds of the World" by Colin Harrison and Alan Greensmith
"Backyard Birds of Winter" by Carol Lerner
"Baby's First Book of Birds and Colors" by Phyllis Limbacher Tildes
"Amazing Birds" by Alexandra Parsons
"Backyard Birds" by Jonathan Pine
"The Atlas of Amazing Birds" by Matt Sewell
"Bird Talk: What Birds Are Saying and Why" by Lita Judge
"Look! Birds!" by Stephanie Calmenson
And many more!