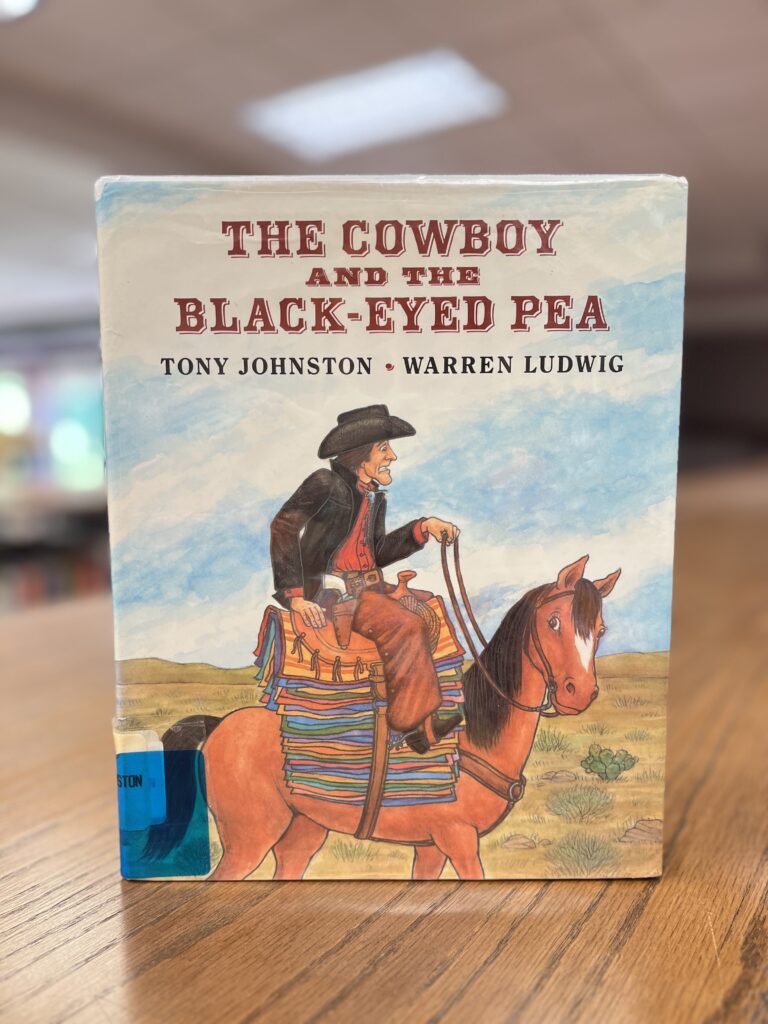 There are so many great classic fairytales out there that we have all grown up with. We know the stories by heart from all the times our parents read them to us and now all the times we have read them to our children. They are great, really they are, but it's good to mix things up a little now and then. Here are some new takes on fairytales to read to your kids the next time you want something a little different.
The Cowboy and the Black-eyed Pea by Tony Johnston
Johnston's Western twang adds a new twist–and a colorful new heroine–to the story of The Princess and the Pea. Knowing that a real cowboy is sensitive, beautiful Farethee Well puts a tiny black-eyed pea under the saddle of each of her callers and waits for a complaint.
The True Story of the Three Little Pigs by Jon Scieszka
The wolf gives his own outlandish version of what really happened when he tangled with the three little pigs.
Three Little Vikings by Bethan Woollvin
Someone–or something–is CRASHING and BASHING near a village of Viking folk! Chickens are disappearing, trees are falling down, and there are awfully big footprints leading into the woods… Three little Viking girls know just what the trouble is, but the silly chieftain won't listen to them! Can this gumptious trio work together to raise their voices and prove who knows best, after all?
Ninja Red Riding Hood by Corey Rosen Schwartz
Wolf just can't catch a break! Ever since the three little pigs started teaching everyone Ninja skills, huffing and puffing just hasn't been enough to scare up a good meal. His craving for meat sends Wolf to classes at the dojo, and soon he's ready to try out his new moves. A little girl and her tiny granny should be easy targets-right? Not if Little Red has anything to say about it! 
Hensel and Gretel, Ninja Chicks by Corey Rosen Schwartz
A clever twist on Hansel and Gretel that proves ninja chicks are anything but chicken! When Hensel and Gretel's dad gets snatched by a fox, the sisters put their ninja skills to work to track him down before he can be stir-fried. But are these two little chicks ready to take on a dark tangled forest, a tricky house made of cornbread, and an even trickier fox?
Cinderella and the Furry Slippers by Davide Cali
Cinderella is dying to go to the ball. She's seen pictures of the fancy castle and the handsome prince, she's heard the fairy tales about true love, she's found the perfect dress in Princess magazine and she's even found an ad for a Fairy Godmother. She's all set. Except the fairy godmother doesn't look like the one in the ad. And the castle doesn't look like the picture. And the prince . . . well, Cinderella decides her fairy-tale ending is going to look different–and be a whole lot more fun.
Interstellar Cinderella by Deborah Underwood
Once upon a planetoid, amid her tools and sprockets, a girl named Cinderella dreamed of fixing fancy rockets. With a little help from her fairy godrobot, Cinderella is going to the ball. But when the prince's ship has mechanical trouble, someone will have to zoom to the rescue!
Jo Bright by Deborah Underwood
In this humorous adaptation of the Snow White tale Jo Bright excels at building bots which angers the queen–so Jo and her dragon friend, Henry, and their seven bots come up with a plan to banish the jealous queen to the Moon, take over the queen's storerooms, filled with bot-building equipment.
Endlessly Ever After by Laurel Snyder
In this rhyming mash-up of many fairy tales, the reader is invited to follow Rosie down the many possible paths which may lead to a sleeping maiden, a hungry wolf, a girl locked in a tower, or a goose that lays golden eggs–but with some luck, and some smart choices, Rosie may save herself and her fellow fairy tale characters.
The Giant and the Beanstalk by Diane Stanley
In this version of the traditional tale, a young giant chases Jack down the beanstalk to rescue his beloved hen and meets other Jacks from various nursery rhymes along the way.