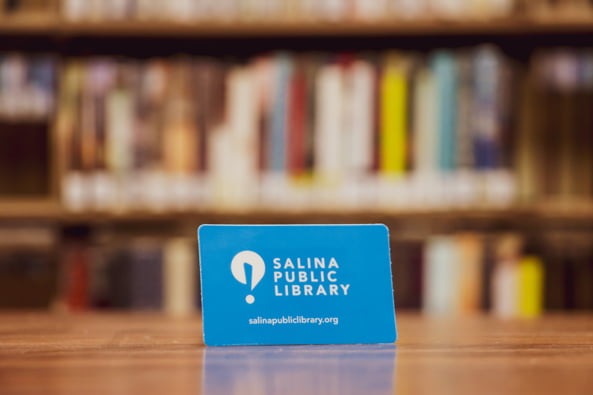 Our mission is connecting people to information, learning, and culture.
Service minded
People centered
Lifelong learning
History
1899: Voters agreed to finance the community's first city-owned library.
1900: The mayor appointed a library board and Salina Public library opened for business in the Odd Fellow Hall on Seventh Street.
1903: A new $15,000 Carnegie library was completed near the corner of Eighth Street and Iron Avenue.
1929: Addition completed to Carnegie building.
1965: The city passed a bond issue to erect a new library on the city-county complex at Ninth and Elm Street.
1968: Grand opening for the new building was held on Sept. 29.
1990s: The library automated the card catalog and circulation system; computer hardware and software, as well as other technology, were added for staff and patron use.
1992: Planning began for a major renovation project.
1996: Construction began to convert the unfinished basement into an area for youth services and to add a community room. The first floor was remodeled for various adult services.
2003: The library board decided to build a 7,000-square-foot, $1 million expansion that would house the ever-expanding technology services — a training room, more Internet stations, a digital design studio and a conference room.
2005: The library's Technology Center officially opened in the spring.
---
Board of Trustees
The library is governed by a Board of Trustees, whose members are appointed by the Mayor as provided in K.S.A. 12-1222, with powers and duties as provided in Kansas Statutes 12-1215 and 12-1225. The Board has the authority to levy a property tax budget for the support and operation of the library. The Board hires an administrator, the Library Director, and they establish the policies by which the library is administered.
The Board normally meets the third Tuesday of each month at 7 a.m. Agendas are available online.
The Salina Public Library's public comment policy is adhered to during the meeting.
Board Email: splboard@salinapublic.org
Judy Nold - President
Gerry Cox - Vice President
Lisa Mahler - Tresurer
David Greiser - Secretary
Brendan Burke
Susan Kelly
Helen Gregg
Mike Hoppock, Mayor
---
Annual Community Report