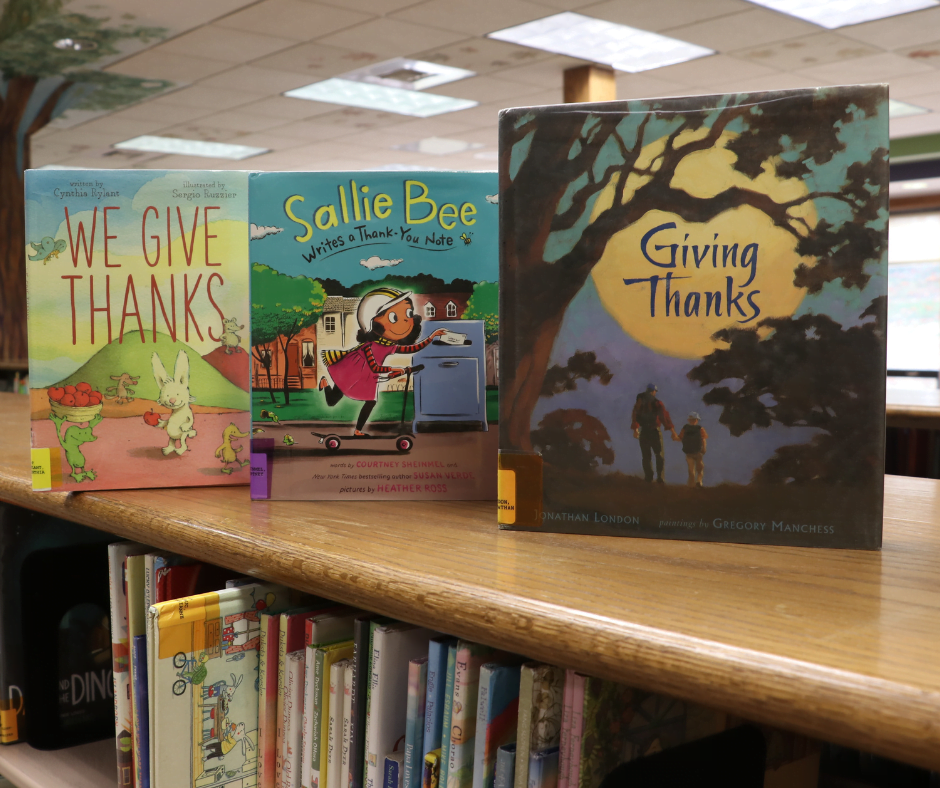 Harold Loves his Wooly Hat by Vern Kousky
Harold is a very special bear who always wears a woolly hat, so when a crow steals the hat from him, he tries to win it back.
We Give Thanks by Cynthia Rylant
A rabbit and a frog zip around town talking to their friends about all the things they love, before cooking up a way to show everyone their gratitude.
Thankful by Eileen Spinelli
Combines rhymes and illustrations to convey the importance of being thankful for everyday blessings.
Giving Thanks by Jonathan London
A boy's father celebrates the interconnectedness of the natural world through his daily words of thanks and assures his son, who finds it a little embarrassing to thank trees and such, that it becomes a habit and makes one feel good.
Should I Share my Ice Cream? by Mo Willems
Gerald the elephant has a big decision to make, but will he make it in time?
Giving Thanks: A Native American Good Morning Message by Chief Jake Swamp
Known as the Thanksgiving Address, this Native American good morning message is based on the belief that the natural world is a precious and rare gift – from the moon and the stars to the tiniest blade of grass.
Bear Says Thanks by Karma Wilson
Bear thanks his friends for bringing food dishes to his dinner party and finds a way of sharing something of his own.
Sallie Bee Writes a Thank-you Note by Courtney Sheinmel
One handwritten note leads to many more as Sallie realizes just how much she has to be thankful for. Includes tips for writing thank-you notes.