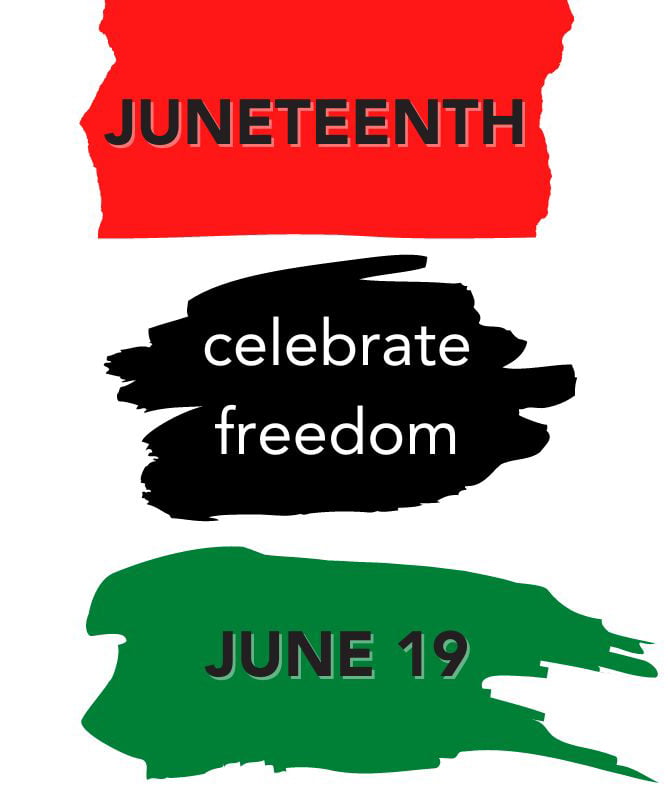 What is Juneteenth? 
When we think of the end of slavery in our nation, most of us think of President Abraham Lincoln signing the Emancipation Proclamation in 1863 during the Civil War. Or maybe we think of the end of that war when Robert E. Lee surrendered to Ulysses S. Grant at Appomattox on April 9, 1865. For our information-driven world, it's reasonable to think that the word spread quickly and that was the end of chattel slavery in the U.S. However, history has a way of undermining our assumptions.
The reality was, for many black enslaved people in the U.S., the end didn't really come until two months later on June 19, 1865 in Galveston, TX when Major General Gordon Granger brought General Order Number 3 to the people there. Those in Texas may have heard of Robert E. Lee's surrender, but many were still hanging on to the vestiges of slavery. General Granger's arrival and proclamation in Galveston put the final nail in the coffin, freeing those still weighed down by that system of oppression. 
In response to this announcement, freed enslaved people spread the word that they were finally free. What started as a local celebration in Galveston and other communities in Texas has spread across the nation and is now a national holiday. The push to make Juneteenth a national holiday was decades in the making, but thanks to the efforts of our last two presidents, Congress passed Public Law 117-17 (PDF) and President Biden signed it into law on June 17, 2021. Because of this holiday's status, the library board voted to close the library June 19 in observance of this celebration. So be sure to stop in on June 18th or before to learn more about Juneteenth celebrations and stock up on your favorite reads, movies, games, and music. 
How to Celebrate
Some may wonder what we can do to celebrate this holiday and honor those who slavery affected. Here are some easy ways to do that. 
Get involved. Thanks to the initiative of some local citizens, Salina started its very own Juneteenth Celebration in 2007. Organized by the Salina Juneteenth Celebration Committee, this year's festivities start on Friday, June 17, and wrap up on Saturday, June 18. The committee's mission states: "The purpose of the Juneteenth Celebration is to promote the elimination of racism and cultivate knowledge and appreciation of African-American history and culture." Be sure to visit the website to see a list of all of the events. You can also purchase tickets and support this local organization from the website if you desire to do so. 
Learn about it. One of the best ways to honor this day is to learn about slavery in America and how this day became so important. History means telling the truth from all perspectives, and this is a great way to honor those who were affected by the institution of slavery.
Here are some resources for young and old that can be checked out from our library.
 For the history buffs: 
For documentary lovers: 
Utilize the  Kanopy streaming service (just use your library card to create a free account) to watch a series on the emancipation of Black Americans.
For the kids:
Regardless of how you spend your day on Juneteenth, I hope you take a moment to celebrate the end of a tragic part of our history.